Memorial Day Auto Loan Checklist
Memorial Day weekend is one of the busiest car shopping weekends of the entire year. Dealerships are ready to bargain. This weekend kicks off the start of the historically busy summer car shopping season.
Before you go to the dealership though, there are a few things you need to make sure you've done if you seriously plan on buying a new vehicle this weekend and getting approved for the car loan or lease.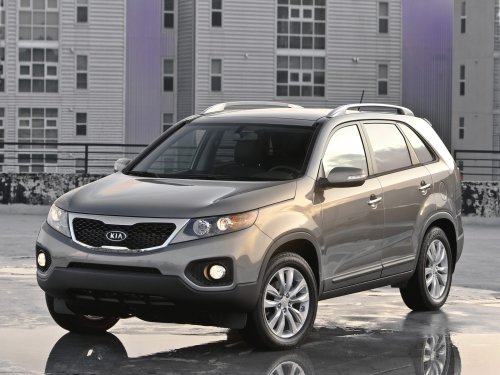 If you want to take home a new car this weekend, like the Kia Sorento, be prepared, so the process goes smoother and faster.
What is your credit score?
If you don't know what your credit score is, you're at a huge disadvantage. The dealer will pull your credit once you give them permission, and if they figure out you have no clue where you stand, this gives the finance manager room to bump up the interest rate you'll receive on the auto loan, giving them a larger profit and giving you a bigger auto loan payment.
Where can you find your credit score? Since the most common score used by lenders is the FICO score, we suggest you go to myFICO.com and buy your score there. It's $15.95 and you get it instantly online. You'll also receive your credit report, which is important so you can check for errors. You can also get your credit report for free on annualcredireport.com. The scores you receive there aren't free, but also realize that they may not be your FICO score. If there are serious errors on your credit report, you may want to hold off on buying a car this weekend.
Have you done a realistic budget?
What can you afford, realistically? Once you add insurance, gas, maintenance, interest charges on the car loan, etc., how much is that car payment really going to cost you every month? Experts suggest your entire car budget be 15 percent or less of your take-home pay. That includes your car loan, gas, insurance, parking and tolls. Once you have that number, only look at cars in that price range. If you can't afford the car you really want, check out a slightly used version. The rule of thumb is usually $10 per month for every $1,000 financed.
Get your paperwork ready.
If you plan on taking a vehicle home with you this weekend, be prepared for the auto loan or lease by having a folder of paperwork ready for the finance manager. Not only will this make the process go much faster, but it will save you a trip back to your house to go get your pay stub.
You'll need to show the dealer things like how much you make, where you live and how much you have left on your trade-in vehicle. Bring your most recent pay stub or proof of income, most recent car loan payment stub on your current vehicle if you plan on trading it in, electric bill or a utility bill to verify your physical address, driver's license, social security number or card, current auto insurance card and any other documentation to support your claim, like a letter explaining your bad credit situation, or documents to prove your government assistance or alimony and child support.
Overall, remember to have fun. Car shopping is supposed to be enjoyable, and you should enjoy every minute of the shopping, test driving and auto loan or lease approval. There are a lot of good deals out there this Memorial Day weekend, and if you're prepared, you'll have a shiny, new car in your driveway by Tuesday morning.