LeBron James' Maybach and Mercedes-Benz S63 AMG
The Cleveland Cavaliers' LeBron James becomes a free agent on July 1. Where he will land? Nobody really knows. Will it be New York, Chicago or L.A.? LeBron stands to make $96 million in his next contract, so we bet he pays cash for his cars. But let's assume he takes out car loans.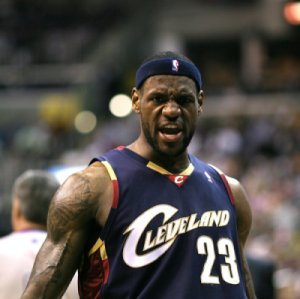 LeBron reportedly owns a Hummer H2, Ferrari F430 Spider, Mercedes Maybach 57S, Rolls Royce Phantom and Mercedes-Benz S63 AMG.
If LeBron took out a four-year auto loan for his $133,550 Mercedes-Benz S63 AMG, his monthly payments would be $2,697. That's with a 20 percent down payment and a 6 percent interest rate.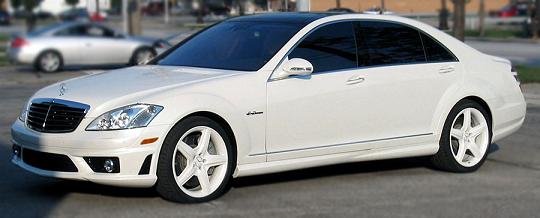 If that monthly auto loan payment doesn't sound too crazy expensive, LeBron would pay $8,189 a month for his $405,500 Maybach 57S. The 20 percent down payment of $81,100 is more than most American's yearly salaries!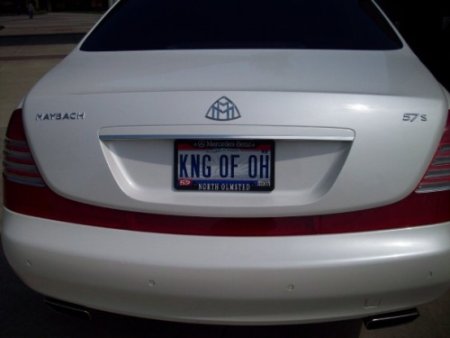 If you've never been to northern Ohio, seeing a car like a Maybach driving down the street would be incredibly rare. Heck, even seeing a BMW is pretty rare. We're wondering how often LeBron actually cruises around Cleveland in these lavish cars.
We think it would be a shame to see a crisp, white Maybach covered in road salt and snow in the winter in Ohio. But when you make the kind of money LeBron makes, you can pay someone to wash it daily.
Top image via Wikipedia/Keith Allison.
Middle image via sportsplayerz.blogspot.com.
Bottom image via TwistedSifter.com.
Video via kyarbo123/YouTube.