Memorial Day is Best Day to Buy a Car
Now is the time to do your research if you are shopping for a car. You have two weeks to figure out what your credit score is, what you can afford and what car you want to buy. Prepare yourself so you'll be ready to take advantage of the deals Memorial Day weekend, which TrueCar.com says is the best weekend so far in 2010 to buy a car.
The site's May TrueTrends report shows that May 31 buyers will get an average discount of 6.9 percent, which is the highest to this point in 2010 and could be as high, or higher, than Black Friday 2010, which was last year's best day at 7.5 percent. The last week in May is also a good time to get a deal, with a projected average discount of 6.2 percent. Thursday, June 10 is projected to be the worst day to buy a car.
TrueCar.com broke down the models with the biggest projected discounts of the month by body type. The 2010 Chevrolet Cobalt sedan (pictured below) will be 25 percent below the MSRP, followed by the Jeep Grand Cherokee at 18 percent and the Ford Focus coupe at 15 percent. The Chevrolet Silverado 1500 will have a 19 percent discount, while the Ford Mustang convertible and Chrysler Town & Country will both have 11 percent discounts. The Hyundai Elantra Touring wagon will be 10 percent below the MSRP.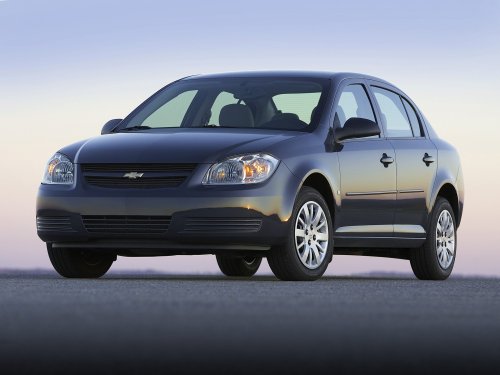 "Memorial Day signals the real beginning of the summer buying season," said Jesse Toprak, VP of industry, trends and insights for TrueCar.com, in a statement. "Manufacturers and dealers shift their focus to late spring/early summer at the beginning of the year so they can start reaping the benefits as soon as possible. With a continued boost in incentive spending as well as additional sales 'carrots,' we can expect to see more steady growth in sales."
TrueCar.com also found the top five models that have been in dealer inventory the longest, which means you have a better chance of negotiating a good deal, as they want to move it off their lot to make way for newer models. Check out the 2010 Hyundai Sonata, Ford Mustang, Ford F-350, Mitsubishi Galant and Ford F-250.
Did you find this story helpful? If so, check out: Best Car Lease Deals May 2010