Experian Automotive's Latest Analysis Shows Auto Loan Market Continuing to Stabilize
Experian Automotive released its quarterly analysis of the automotive credit market today, and found that the auto loan market is continuing its stabilizing trend. Overall, delinquencies are still low, credit is loosening slightly and car loan interest rates for consumers with good credit are still low.
The delinquency rate of car loans 30 days or more past due increased to 3.34% in the fourth quarter of 2009 from 3.31% in the fourth quarter of 2008, an increase of 1%. The rate of auto loans 60 days or more past due remains less than 1%. It was 0.93% in the fourth quarter of 2008 and rose to 0.96% in the fourth quarter of 2009.
"While delinquencies are still higher than the industry would like, we have not seen an alarming run-up in delinquencies like we did a year ago," said Scott Waldron, president of Experian Automotive. "These are positive signs that the automotive lending industry is getting back on solid footing."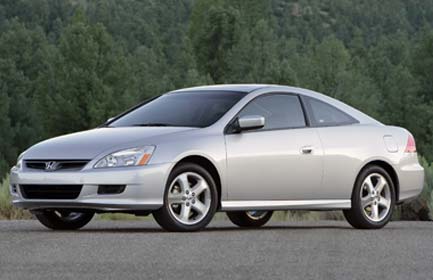 More shoppers with bad credit were approved for auto loans for used vehicles in the fourth quarter of 2009.
The number of consumers with bad credit who purchased a used vehicle in the fourth quarter increased. When compared to the third quarter of 2009, subprime (nonprime, subprime and deep subprime) auto loans for used cars were at 36.42%, which is up from 33.99%. This means that more people with bad credit were able to get approved for a used car loan in the fourth quarter of last year.
"While the lion's share of the new car market is being driven by prime lending, loans for subprime customers are still out there, especially in the used market, if customers and automotive retailers know where to look," said Melinda Zabritski, director of automotive credit for Experian Automotive. "Understanding which lenders have programs specific to these markets can make a big difference in getting customers with credit challenges into a vehicle."
Experian Automotive also found that the average interest rate in the fourth quarter for new car loans was still low at 5.66%, while used auto loans were at 9.27%. Consumers with super prime credit scores (740+) who bought new vehicles received a 4.74% APR. Shoppers with the worst credit scores, referred to by Experian as deep subprime (less than 550) received an average APR of 13.64% for their new car purchase in the fourth quarter.
We'll break down the full report for you in upcoming stories so if you're in the market for an auto loan, you can see what interest rate you might receive based on your credit score and which lenders are approving the most car loans.