Toyota Executive Says Sales Are Up 50% Thanks to New Incentives
Toyota's 0% auto loans, low lease payments and complimentary two-year maintenance for current owners may be working. The automaker's March incentives have not only spurred shopper interest on Web sites like Edmunds.com and KBB.com, but also seem to be boosting sales.
Don Esmond, senior vice president of automotive operations for Toyota Motor Sales, said in an interview Tuesday that the early March sales numbers surpassed the company's expectations. Esmond said Toyota's North American sales surged about 50 percent the first eight days of March compared to the same month a year ago, MSNBC.com reports, but didn't announce exact numbers.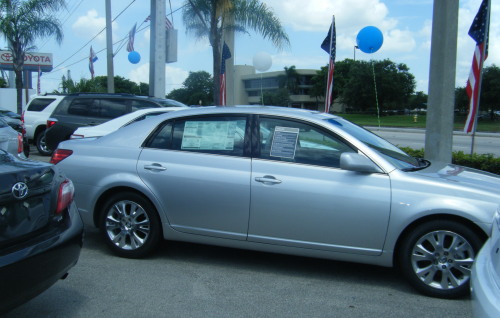 "Now that the congressional hearings are behind us, it's time to move on," Esmond said. "We said we're sorry. I think we've taken responsibility in terms of the recalls."
Esmond also reportedly said there is pent-up demand from consumers who didn't shop for vehicles during the downturn in the economy last year.
Toyota's sales were down 10.6 percent in February compared to the same month a year ago, while rivals saw their sales increase by double digits. Toyota's Lexus brand saw its sales increase 5.2 percent in February.
Toyota stopped production and sales of several vehicle models involved in a massive recall for unintended acceleration and possible braking problems.
Image copyright © AutoLoanDaily.com. Image cannot be used without permission.