Toyota Gives January Shoppers Discounted Lease or Auto Loan Rate Options
Toyota is offering 0 percent auto loan rates on most vehicles in January, as well as discounted auto leases and complimentary maintenance.
For 36 months, the Avalon, Venza, RAV4 and Highlander are 0 percent. Zero percent car loans for up to 60 months are good on the Prius, Yaris, Corolla, Camry, Camry Hybrid, Matrix, Highlander Hybrid and Tundra in January. Keep in mind that you'll need a minimum credit score of about 720 to receive Toyota's 0 percent auto loan rate.
The 2010 Toyota Yaris still has a $1,000 cash back incentive in January.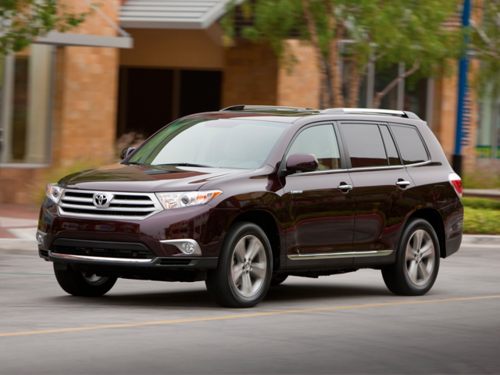 The new 2011 Toyota Highlander can be leased for $279 a month in January.
Toyota is offering shoppers 39-month lease deals on most of its vehicles in January. The lease incentives are good on 13 different models. Monthly lease payments range from $169 to $469, depending on the model, and you'll need anywhere from $2,168 to $3,544 at lease signing.
In January, the 2010 Corolla LE and 2011 Camry LE have a sign and drive lease deal with $0 due at signing. The Corolla is $199 a month while the Camry is $249.
Toyota's two-year complimentary maintenance program comes standard on all new Toyota and Scion vehicles. You'll get a coupon book for all scheduled maintenance, which includes things like oil changes and tire rotations, but doesn't cover things like brake pads and wiper blades.
Scion is still offering three-year lease incentives this month on all three models. You only need a minimum credit score of 650 to lease a Scion.
The 2010 Scion xD is $179 a month with $829 due at signing, while the 2010 tC is $205 a month with $855 at signing. The 2011 Scion xB is $199 a month with $849 due at signing.
Incentives listed are for the southeast region. They may differ depending on where you live. Check Toyota's site to find the incentives in your area.