Which Lenders are Approving the Most Auto Loans?
If you plan on shopping for an auto loan to get pre-approved before you go to the dealership, it may help to know which automotive lenders are increasing the number of car loans they're giving to consumers, and which ones are pulling back.
Experian Automotive's second quarter new and used vehicle finance data looks at the top automotive lenders by market share. When comparing the data to the second quarter of 2009, car shoppers can get a feel for which lenders are in a better to position to approve an auto loan.
For new vehicles, the top 10 lenders who had the highest market share in the second quarter were (in order) GMAC, Toyota, Chase, Ford, Honda, Nissan/Infiniti, Bank of America, Hyundai, Wells Fargo and Capital One.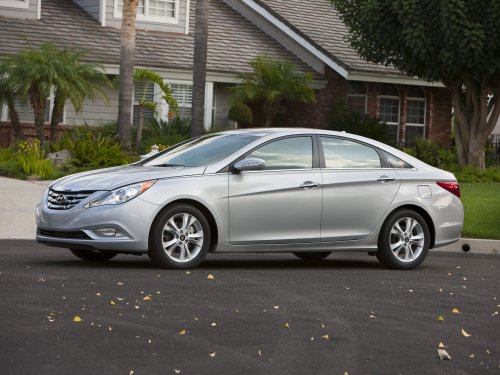 Hyundai had the highest increase in market share of the top 10 new car lenders in the second quarter compared to a year ago.
When compared to the same time period a year ago, a few of these lenders stand out with their market share increases. GMAC increased by 45.9 percent, Toyota was up 43.5 percent, Nissan/Infiniti increased by 59.9 percent and Hyundai was up a staggering 121.9 percent. So if you're in the market for a new car, these captive lenders seem to be approving more car loans than bank lenders. Chase, Bank of America and Capital One all saw their market share drop in the second quarter.
When looking at used vehicles, Experian lists the top 10 lenders with the highest market share in the second quarter (in order) as Wells Fargo, Chase, Toyota, GMAC, Capital One, Santander, Bank of America, Credit Acceptance, AmeriCredit and BMW Bank.
A few had big increases compared to the same time period a year ago are GMAC (up 92.9 percent), Santander (up 520 percent) and AmeriCredit (up 284.8 percent). Chase was the only lender in the top 10 who saw a decline. Used car shoppers may want to consider one of the top 10 lenders during their auto finance process because their higher market share means they were the ones approving the most used car loans last quarter.
As always, go with the lender who offers you the best interest rate and best loan length for your budget and credit score, whether you're buying a new or used vehicle.