GM to Buy AmeriCredit, Will Focus on Subprime Auto Loans and Leasing
General Motors has been struggling with getting its customers with bad credit approved for auto loans because it no longer had a captive finance arm. The automaker recently said it wanted more of its subprime customers to be able to get a car loan to buy a GM vehicle. GM also has had very few leasing options lately.
GM announced today that it will acquire AmeriCredit Corp. in an all-cash transaction valued at about $3.5 billion, or $24.50 a share. AmeriCredit was already GM's preferred subprime lender and was working with about 4,000 GM dealers. The transaction is expected to close by the end of the fourth quarter of 2010, pending certain closing conditions, including the approval of AmeriCredit shareholders.
"This acquisition supports our efforts to design, build and sell the world's best vehicles by expanding the financing options we can offer to consumers who want to buy GM vehicles," said GM Chairman and CEO, Ed Whitacre, in a statement. "Adding AmeriCredit to our team will improve our competitiveness in auto financing offerings, and I am very pleased to have them on board."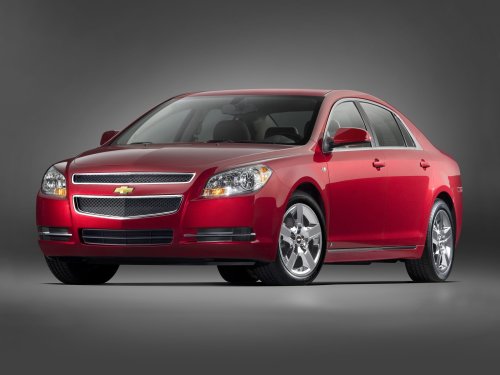 If you have bad credit and need an auto loan to buy your next GM vehicle, the automaker and AmeriCredit will now focus on subprime car loans.
Whitacre said in a conference call this morning that the new deal will provide "more choice for customers" by expanding the auto loan and lease options GM offers.
The deal will focus on GM customers who want to lease a GM vehicle or who want an auto loan, but don't have great credit scores. Ally and other third party lenders will still provide consumer auto loans for customers with prime credit scores and dealership wholesale financing.
"With AmeriCredit providing us niche capabilities in leasing and non-prime financing, along with the continued strong support of Ally Financial and others for prime retail and dealer financing, we've set up a very competitive solution for our financing needs, which will be resilient through credit and business cycles," said GM Vice Chairman and CFO, Chris Liddell, in a statement.
Liddell said in the conference call that the automaker is not looking to solve all auto financing needs by this transaction and that only retail non-prime auto loans and leasing will be the focus.
AmeriCredit President and CEO Daniel Berce said during the conference call that "the non-prime market is currently underserved." Berce pointed out consumers with credit scores of 500 to 650 currently make up 28 percent of the U.S. credit population.
We talked to a spokeswoman at GM to find out what the minimum credit score will be to qualify for GM and AmeriCredit's subprime auto loans and leases, and she said that would be announced later this year when the deal closes. AmeriCredit currently works with car shoppers with credit scores in the 500 to 680 range.