Foreign Vehicles Dominate Consumer Reports' Best New Car Value List
Consumer Reports released its list of new vehicles with the best value today, and overall, the Honda Fit was named the best overall value, beating about 200 vehicles across different segments and price categories. The Jeep Wrangler was named the overall worst value.
"A low price doesn't necessarily make a car a good value," said Rik Paul, automotive editor at Consumer Reports. "At a time when people need to make every dollar count, our best value list highlights the models that give you a lot for your money."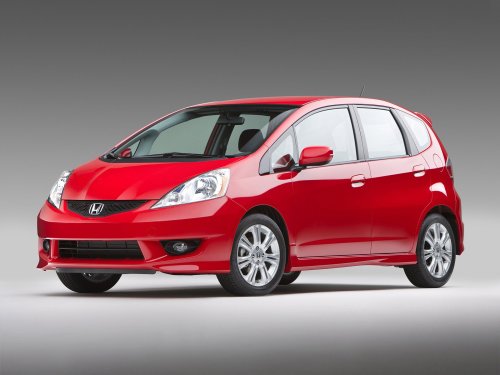 2011 Honda Fit
Consumer Reports, a nonprofit company, named all foreign vehicles as the eight new vehicles with the best value in the company's 2011 Annual Auto Issue, on newsstands March 8. The magazine looked at performance, reliability and ownership cost data to calculate value scores on about 200 different vehicles, ranging from small cars to luxury cars. The magazine's staff compiled its own road-test scores, its predicted-reliability data and five-year owner cost data (depreciation, fuel costs, insurance premiums, interest on financing, maintenance and repairs and sales tax) to determine which new vehicles have the best value.
| | |
| --- | --- |
| Best Value Small Car: Honda Fit | Worst Value Small Car: Chevrolet Aveo5 1LT |
| Best Value Family Car: Toyota Prius IV | Worst Value Family Car: Chevrolet Impala LT (3.5) |
| Best Value Upscale Sedan: Acura TSX (4-cylinder) | Worst Value Upscale Sedan: Buick Lucerne (V8) |
| Best Value Luxury Sedan: Hyundai Genesis 4.6 | Worst Value Luxury Sedan: BMW 750Li |
| Best Value Sporty Car: Mini Cooper (base) | Worst Value Sporty Car: Porsche 911 Carrera S |
| Best Value Wagons/Minivans: Mazda5 Grand Touring | Worst Value Wagons/Minivans: Kia Sedona EX |
| Best Value Small SUVs: Toyota RAV4 (base, 4-cylinder) | Worst Value Small SUVs: Jeep Liberty Sport |
| Best Value Midsized SUVs: Hyundai Santa Fe GLS (4-cylinder) | Worst Value Midsized SUVs: Jeep Wrangler Unlimited Sahara |