Consumer Reports' Vehicle Picks For Teenagers, Seniors and Families
Consumer Reports magazine is giving car shoppers some recommendations on what car to buy your teenager, as well as which vehicles would be good choices for families and senior drivers.
Consumer Reports recommends that teen drivers and parents look at vehicles with safety features like electronic stability control and curtain air bags, as well as cars that rate well in crash tests.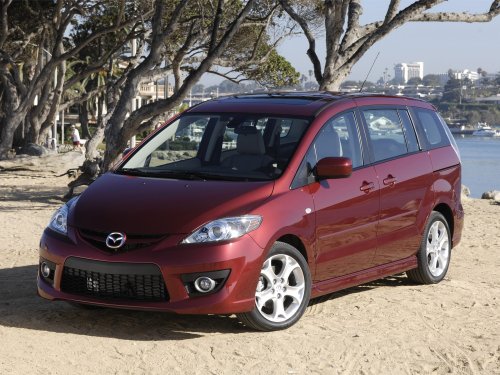 The Mazda5 was a Consumer Reports pick for family movers, and received and excellent score from the magazine.
"Often parents think that putting their child in the biggest car is the safest thing they can do, but that's not so," said David Champion, senior director of Consumer Reports automotive test center in East Haddam, Conn. "Teens are the most inexperienced drivers on the road, so you want to make sure they're driving something that handles well, is agile and has as many safety features as possible, especially electronic stability control."
Consumer Reports' picks for teen drivers:
Hyundai Elantra SE, Mazda3, Scion xB, Acura TSX, Honda Accord, Kia Optima, Honda CR-V, Nissan Rogue
Consumer Reports' picks for senior drivers:
Honda Odyssey, Subaru Forester XT Limited, Hyundai Azera, Honda Accord, Kia Rondo
Consumer Reports' picks for family movers:
Mazda5, Ford Flex EcoBoost, Toyota Sienna, Honda Accord Crosstour
The Mazda5 received an "excellent" score from the magazine, whose test featured three different types of family movers. Although smaller than a standard minivan, Consumer Reports says it is an affordable choice.
"The Mazda5 hits a sweet spot for families on a budget," said Champion. "It provides most of the versatility and convenience of a minivan along with stingier fuel economy, more agile handling and a lower price."