Consumers Digest Announces 2010 Vehicle Best Buys
Consumers Digest magazine released its 2010 automotive Best Buys this week, recognizing 36 vehicles and 12 companion models.
The Best Buys were chosen based on behind-the-wheel assessment, safety ratings, ownership costs, warranty, price, comfort, ergonomics, styling and amenities, Auto Remarketing reports. Consumers Digest honors these vehicles because the magazine considers them the most value for the money.
2010 Best Buys (by category):
Small Cars: Honda Fit, Kia Soul, Mazda3, Nissan Versa and Toyota Corolla
Family Cars: Chevrolet Malibu, Ford Fusion, Ford Taurus, Honda Accord, Lincoln MKZ, Mercury Milan and Toyota Camry
Luxury Cars: Buick LaCrosse, Cadillac CTS, Hyundai Genesis sedan and Lincoln MKS
Sporty Cars: Chevrolet Camaro, Chevrolet Corvette, Ford Mustang, MINI Cooper/Cooper Clubman and Nissan 370Z
Pickups: Chevrolet Silverado 1500, Dodge Ram 1500, Ford F-150 and GMC Sierra 1500
Minivans: Chrysler Town & Country, Dodge Grand Caravan, Honda Odyssey, Kia Sedona and Volkswagen Routan
Compact SUV: Chevrolet Equinox, Ford Escape, GMC Terrain, Mazda Tribute, Mercury Mariner and Nissan Rogue
Midsize SUV: Buick Enclave, Chevrolet Traverse, Ford Flex, GMC Acadia and Mazda CX-7
Full-size/Luxury SUV: Cadillac SRX, Chevrolet Tahoe, GMC Yukon and Volvo XC60
Hybrid: Ford Fusion Hybrid, Mercury Milan Hybrid and Toyota Prius
The Consumers Digest November/December 2009 issue with the 2010 automotive Best Buys is for sale on newsstands now.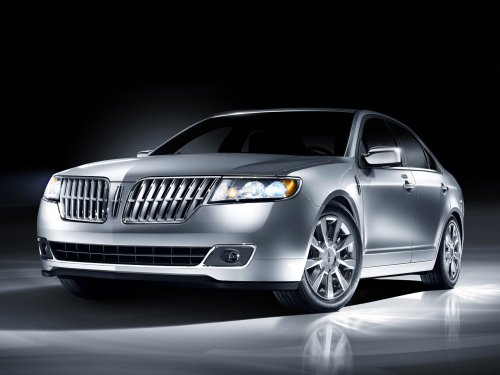 The 2010 Lincoln MKZ was named one of the Best Buys in the family car category by Consumers Digest magazine.