Diesel-Powered Audi SQ5 Performance SUV Announced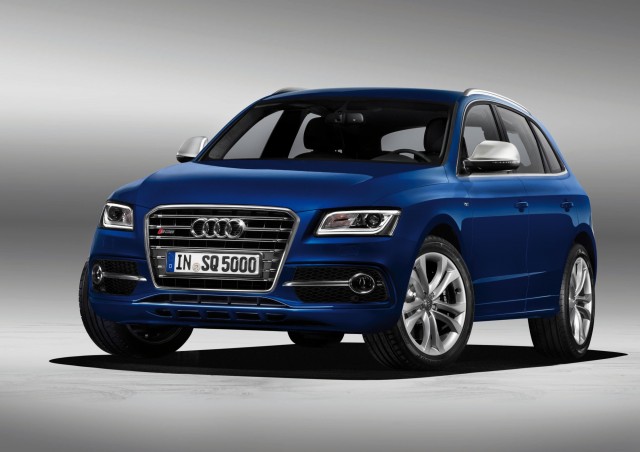 Audi will build a diesel-powered performance version of the Q5 luxury SUV. The SQ5 won't get the S5's 333-hp supercharged six cylinder gas engine. Instead, SQ5 buyers will get a much more truck themed diesel engine that will make 313-horsepower.
The Audi SQ5 will have a twin turbo 3.0-liter V6 diesel engine with 313-hp and a leadfoot-baiting 479 lb-ft of torque. That means the Q5's diesel is down 20 horsepower compared to the S5's gas V6 but has 154 more torque. At this point it seems kind of silly to bother with the gas engine at all, Especially when the SQ5 will do 0-62-mph in 5.1 seconds and needs to be limited to 155-mph.
The diesel powered Audi SQ5 will get an eight speed transmission to help keep the low revving diesel in its powerband. The extra few speeds in the transmission also help it to get 32.67 mpg combined (I think this is a better economy-performance balance than the Lexus GS300, but that's just my opinion).
All SQ5 models will get Quattro all-wheel drive. Audi hasn't announced a launch date for the SQ5, but it seems a bit late to be making initial announcements on 2013 models so expect it for 2014.
Source: Motor Authority
Image via Motor Authority