Volvo S60 Polestar 508-HP May Bring an M3-Fighter to Sweden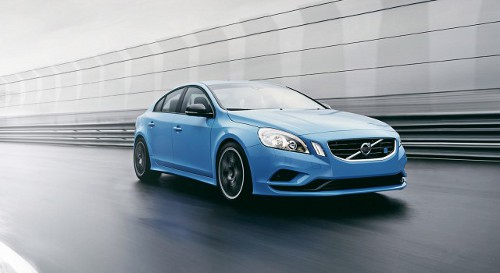 Volvo has developed a prototype S60 Polestar tuned to 508-hp and 424 lb-ft of torque. The 500+ hp Volvo S60 might mark an exciting return by Volvo to the sports car race. Volvo was trying to position itself as the sportiest premium car before the company was sold by Ford and rumor was that the new Tata-owned company would return to its safety focus and abandon that goal altogether.
To get to 508-hp, the S60 Polestar doesn't just turn up the boost on the 3.0-liter turbocharged engine. Polestar has modified the cylinder head, combustion chambers, inlet manifold, intake, connecting rods and installed a Garret turbocharger and a turbo-back exhaust, according to Motor Authority.
Polestar is the same company that tunes the T5 engines from their stock 227 –hp and 236 lb-ft of torque to 250-hp and 273 lb-ft of torque and the T6 engine from 300-hp and 325 lb-ft of torque to 325-hp and 354 lb-ft. Volvo hasn't announced any plans to make the 500-horsepower version of the T6 available to customers in an actual Polestar vehicle, but it be a great competitor to the 450-HP Audi RS5, 414-hp BMW M3 and 451-hp Mercedes-Benz C63 AMG (a production car would probably make significantly less than the concept).
Image via Motor Authority.