Extended Warranty Still Good if Dealer Goes Bankrupt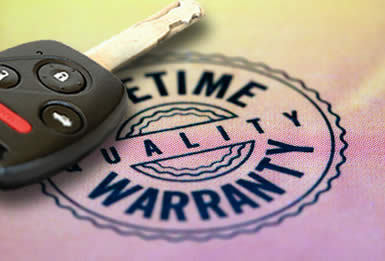 If you bought a car recently and found out that the dealership has gone bankrupt and closed, don't worry. Your extended warranty you purchased will still be honored, says the Service Contract Industry Council.
"If a consumer has a service contract from a dealership that is closing or has gone out of business, the first thing to do is contact the dealer directly or the service-plan administrator whose name is located on the contract paperwork," said Timothy Meenan, SCIC executive director. "Service contracts are covered by the motor-vehicle manufacturer and in most cases repair service is transferable to another dealership."
Extended warranties are purchased by consumers to pick up after the manufacturer's bumper-to-bumper warranty (usually after three years or 36,000 miles) expires.
The SCIC works with state legislatures to implement consumer protection laws that ensure the viability of most service contracts should a retailer or dealer go bankrupt. More information is available at
www.go-scic.com
.
Be sure to check with the extended warranty plan administrator to see if your plan will still be honored if the dealership you bought your car from goes under.
Image via extendedautocarwarranty.com.