February Auto Sales Predicted to See Slight Improvement Over Last Year
February's auto sales numbers are expected to be nothing too exciting, due in part to Toyota's recall problems and massive snowstorms across the country. U.S. auto sales are predicted to see a modest increase compared to February 2009.
This isn't necessarily a good thing, CNNMoney.com reminds consumers, because last February was the worst month for the auto industry since 1981.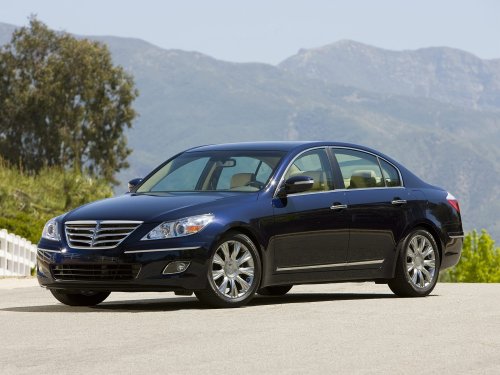 Hyundai, along with GM and Ford, are all expected to report sales gains for February.
Automakers that are expected to post sales increases include GM, Ford and Hyundai. Toyota and Chrysler are expected to report a drop in February sales. GM, Ford and Hyundai all offered incentives to Toyota owners in the wake of the recalls for unintended acceleration and potential brake loss in February, although Hyundai's incentive was only for one weekend. But Chrysler offered a $1,000 incentive to Toyota owners as well, and is expected not to fare well.
Recalls, snow storms and potential declining consumer confidence are all reasons why U.S. auto sales won't see a big increase in February, CNNMoney.com reports. Car buyers may be waiting to see how the Toyota recall situation plays out to decide whether or not they'll buy right now. Also, it's hard to shop for a car when there are several feet of snow on the ground. The dealer would have to unbury the car just for shoppers to take a test drive.
This means that if you're in the market for a vehicle, incentives for March could be increased and you might be able to find a better deal. We'll know early next week whether March will be a good month for you to buy a vehicle.