Will There Be a Hummer Fire Sale?
Can you expect to get an awesome deal on a Hummer? Well, it's hard to say. The brand is being eliminated, but there's hardly any new inventory left at dealerships. There are 153 Hummer dealerships in the U.S., and at the end of January, there were fewer than 2,500 Hummers in stock, The Detroit News reports.
That amounts to about 16 Hummers per dealership. Usually, low inventories prevent buyers from getting a good deal. But when Pontiac and Saturn shut-down, dealers advertised big sales and were eager to get rid of the remaining models.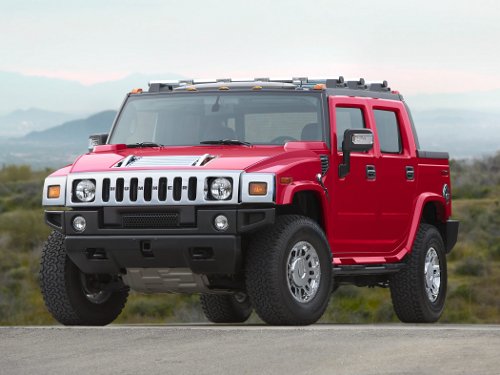 The good news is that GM will continue to honor Hummer warranties and provide service and parts. Also, Hummer sales are down about 78 percent this year, so you might find some eager Hummer dealerships looking to get rid of the vehicles.
There are currently no incentives listed on Hummer's Web site. If you plan on purchasing a new Hummer, keep in mind that you'll be buying a 2009, since production of the brand has already stopped. The lowest-priced model is the H3T, starting at $30,750, according to Hummer's Web site. The most expensive Hummer is the H2 Luxury SUV, topping out at $70,765.
The bottom line is that you'll have to call or visit your local Hummer dealer to see how much inventory they have and what they're willing to offer. When Pontiac shut-down, buyers snapped-up the cars fast, and shoppers who waited found only the most expensive, highest trim models left on dealer lots. If you have always wanted to own a Hummer, you may want to act now, especially since the inventory is extremely low.
About 3,000 U.S. jobs could be affected by the shutdown of the Hummer brand, The New York Times reports. A factory in Shreveport, La. that builds the Hummer H3 and H3T, as well as other GM trucks, was already scheduled to close by 2012.