Leasing Predicted to Account For a Quarter of All Vehicle Sales in 2010
Although 0% auto loans are currently quite common among automakers, buyers are more frequently seeing another option to finance their vehicle. Leasing continues to become an option for more car buyers again, potentially offering them lower monthly payments and a shorter commitment.
CNW Research predicts that leases will account for at least 25 percent of all vehicle sales in 2010.
"Leasing's comeback is fueled by a desire among automakers to keep monthly payments as low as possible as both a draw for fence-sitting consumers (those who can't decide to acquire a vehicle now or later) and a way to better manage inventories, production and future marketing costs," CNW said in a report.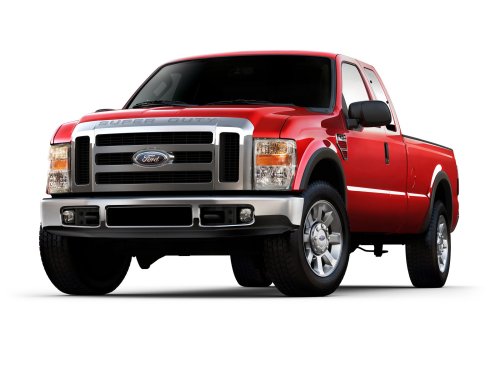 Ford trucks, like the F-250, were leased the most in January.
The company looked at open and closed-end lease totals from dealers and third party lessors like banks and independent leasing companies, and Ford trucks were leased the most in January, at 8.6 percent of all leases, according to CNW Research's data.
Toyota cars came in second and made up 6.4 percent of all leased vehicles. Rounding out the top three were Toyota trucks, at 5.43 percent.
Chevrolet trucks came in fourth (4.96 percent), while Chevrolet cars were fifth (4.68 percent). This is somewhat surprising, since GMAC essentially quit leasing a year ago.