Toyota Ramps Up Incentives With 0% Auto Loans and Loyalty Cash
As things continue to get worse for Toyota, the automaker has added and increased incentives to help boost sales.
Most notable is the Toyota owner loyalty cash incentive, which has been added to every vehicle in Toyota's lineup, excluding Scion models. The loyalty cash ranges from $500 to $1,000, depending on the vehicle. The loyalty cash can be used toward your down payment, or you can receive a check. Loyalty cash incentives end March 1, although we won't be surprised if Toyota extends the incentives through March, when next month's incentives are announced next week.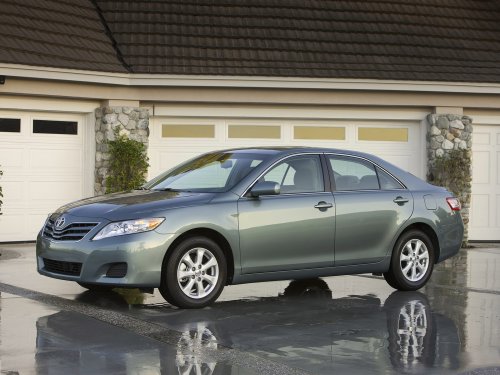 In some areas of the country, Toyota is also offering 0% car loans for up to 60 months on 2010 Corollas. Toyota's 0% auto loans are usually only for 36 months. In the Southeast region for example, 2010 Camrys (pictured) can be leased for $179 a month for 39 months with $2,964 due at signing.
Dealers say Toyota has increased the residual values (predicted value of vehicle at end of lease) on many models, making lease deals more attractive, The Wall Street Journal reports. This means your monthly lease payments would be lower. A higher residual value would be subtracted from the current price of the vehicle, resulting in a lower total amount you will make payments on over the length of the lease.
Toyota has also boosted lease incentives in its Lexus division. The current incentives are good through March 1. Check Toyota's Web site to see the incentives available in your area.