Consumer Reports Adds Six Vehicles to its 2010 Top Picks List
Consumer Reports has added six new models to its Top Picks for 2010 list of vehicles. A Top Pick vehicle is considered the best all-around model in its category and must meet stringent road test, reliability and safety requirements.
The Mazda5, Nissan Altima, Subaru Forester, Volkswagen GTI, Chevrolet Traverse and Chevrolet Silverado were named to the magazine's Top Picks list for 2010. These six models join the Hyundai Elantra SE, Infiniti G37, Toyota Prius and Lexus LS460L on the list.
"The diversity of this year's Top Picks reflect how competitive the industry has become," said Rik Paul, Consumer Reports' automotive editor, in a statement. "Today's car buyers have more choices than ever when looking for good all-around cars."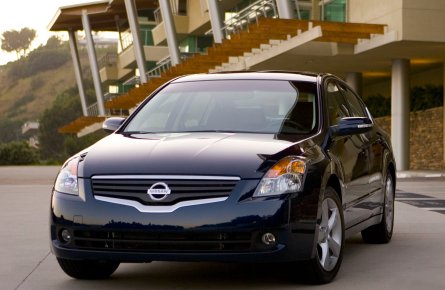 Noteworthy for 2010 is the Nissan Altima (pictured) being named the Top Pick for the family sedan category instead of the Honda Accord. This is the first time since 1998 that a Honda model was not selected.
Despite Toyota's continuing recall troubles, the Toyota Prius kept its position as the Top Pick for the green category for the seventh consecutive year, while the Lexus LS460L returns as the Top Pick for best overall vehicle.
Consumer Reports performs more than 50 individual tests on every vehicle, including evaluations of braking, handling, comfort, convenience, safety and fuel economy. About 6,000 miles of driving and evaluations are performed on each test car during the process. The magazine says it buys all its test cars anonymously from dealers. Consumer Reports' Annual Auto Issue goes on sale March 2 at newsstands nationwide.