Consumer Reports Names 2011 New Vehicle Top Picks
Consumer Reports magazine has listed the vehicles it considers top picks across 10 different new car segments.
New to the 2011 Top Picks list are the Ford Mustang, Kia Sorento, Honda Fit, Toyota RAV4, Toyota Sienna and Chevrolet Avalanche. The Infiniti G37, Toyota Prius and Nissan Altima were the best in their categories last year.
"This year's diverse list of Top Picks reflects the fact that the industry is changing," said Rik Paul, Consumer Reports' automotive editor. "No one particular manufacturer dominates, as a number of automakers are now producing high-quality, reliable cars that score well in our tests."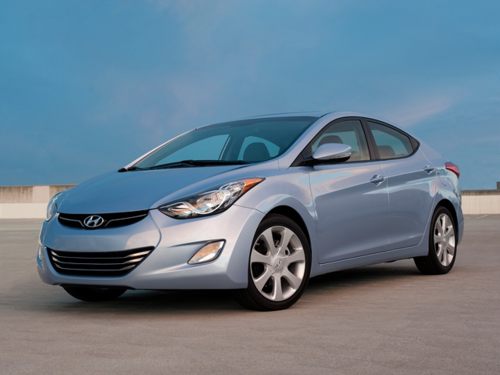 2011 Hyundai Elantra
Consumer Reports says one reason the Ford Mustang made the list this year was the increase in the automaker's reliability. The Sporty Car category had foreign vehicles as the top pick the past five years.
"Ford's reliability has improved greatly over the past few years," Paul said. "While the high points of this iconic muscle car are its strong V8 and new V6 engines, its agile handling, good fuel economy, decent ride, comfortable front seats, and very good fit and finish also make it a reasonable daily driver."
Consumer Reports' Top Picks are what the magazine considers the best all-around models in their categories. The vehicles must meet stringent road tests, reliability and safety requirements. Each vehicle also must offer electronic stability control as a standard feature.
2011 Top Picks:
Small Car:
Hyundai Elantra
Family Sedan:
Nissan Altima
Family Hauler:
Toyota Sienna
Sports Sedan:
Infiniti G37
Pickup Truck:
Chevrolet Avalanche