Fed Chairman Says Economic Growth Could Happen Soon
Federal Reserve Chairman Ben Bernanke said Friday that the U.S. economy is on the verge of a long-awaited recovery after the worst financial crisis since the Great Depression.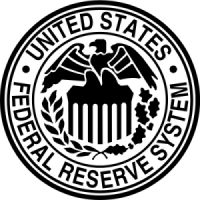 Economic activity in both the U.S. and around the world appears to be "leveling out," and "the prospects for a return to growth in the near term appear good," Bernanke said in a speech at an annual Fed conference in Jackson Hole, Wyo.
Bernanke said that although there has been progress in stabilizing financial markets and trying to bust through credit clogs, consumers and businesses are still having trouble getting loans, the AP reports. Restoring the free flow of credit is a critical component to a lasting recovery.
Many businesses and households are experiencing "considerable difficulty" in getting loans, Bernanke said.
This is a key component in the automotive industry, as most consumers have to take out an auto loan to buy their next vehicle. The ability for dealers to find lenders that will approve their customers for a car loan has a direct impact on vehicle sales.
As the economy improves and credit loosens, more consumers should be able to get an auto loan. Consumers with good credit should also be able to get competitive rates for financing their next car.
"Although we have avoided the worst, difficult challenges still lie ahead," Bernanke said. "We must work together to build on the gains already made to secure a sustained economic recovery."