Fed Leaves Key Interest Rate at Record Low Level
The Federal Reserve decided to keep a key interest rate at a record low level Wednesday and said "economic activity has picked up following its severe downturn."
How does this affect auto loans? Historically, when the Fed rate is low, it helps keep auto loan interest rates low as well. This means that consumers can borrow money to buy a car and pay less on the financing for their car loan.
The Fed also said it is slowing the pace of a program to lower mortgage rates and prop up the housing market, the AP reports.
Economists predict the Federal Reserve will leave the key rate near zero through the rest of this year, and perhaps into early next year.
If you're in the market to buy a car, buying now while interest rates are at record lows is a great way to save money on your auto loan. Once the rates start to increase back to normal levels, you'll pay more for your car loan over the length of the loan.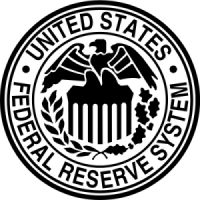 The Federal Reserve's low key interest rate helps consumers save money on the financing of their next car loan.