Consumers Traded Clunkers in For…Hummers?
The government's goal with the cash for clunkers program was to replace gas guzzlers with more fuel-efficient vehicles. Recent data from the Department of Transportation shows that 15 2009 Hummer H3T with four-wheel drive models were purchased through the CARS incentive program.
Although the majority of the vehicles sold through the cash for clunkers program were smaller, fuel-friendly cars, some Americans chose to buy trucks and SUVs. Out of almost 700,000 vehicles sold, tens of thousands were trucks, minivans and SUVs with not-so-great gas mileage, the AP reports.
The rules of the CARS program stated that the new car had to get at least 4 mpg better than the clunker, and the new truck, SUV or minivan had to get at least 2 mpg better than the trade-in vehicle. The rules allowed consumers to buy big vehicles that aren't the most fuel-efficient.
Looking at the numbers, 15,013 Toyota Prius' were sold through the cash for clunkers program, while 16,330 Chevrolet Silverado's and 16,263 Ford F-150's were sold.
Although the federal government said the goal of the CARS program was to remove old, gas-guzzling vehicles from the road, maybe the ultimate goal was simply to jump-start poor sales at car dealerships across the country and boost the economy a bit.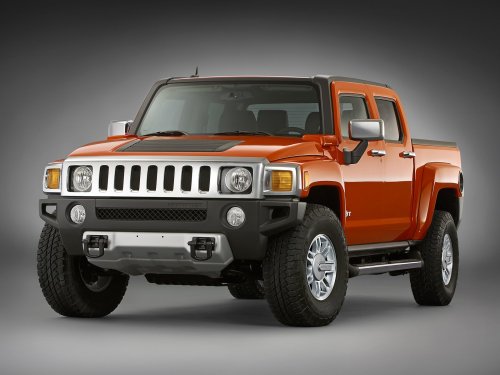 Hummer sold 15 H3T trucks through the cash for clunkers program.