Ford Explorer Named 2011 North American Truck of the Year
If you're in the market for a new truck or SUV, you may want to consider a Ford. The automaker won the 2011 North American Truck of the Year award for its Ford Explorer.
The winner was announced Monday at the North American International Auto Show in Detroit. This is Ford's second win in a row for the North American Truck of the Year award. Last year, Ford won for its Transit Connect. This is Ford's seventh win overall for the North American Truck of the Year award.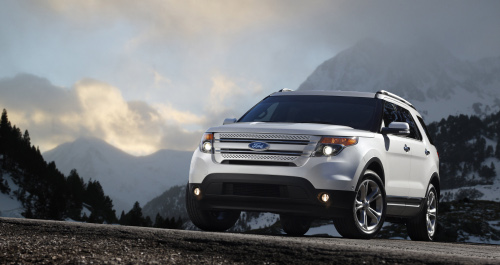 Mark Phelan, the auto critic for The Detroit Free Press, said the Explorer offers "class-leading fuel economy and technology and features you can't get in luxury crossovers that cost twice as much."
The 2011 Ford Explorer is available in January with 2.9 percent auto loan financing for 36 months, 3.9 percent for 48 months, 4.9 percent for 60 months and 6.9 percent for 72 months. Cash buyers can take advantage of $1,000 in retail bonus cash on the Explorer. Remaining 2010 Ford Explorers are available with 0 percent car loan financing in January for up to 72 months or $3,000 in cash rebates.
The Explorer won with 253 points while the Jeep Grand Cherokee had 138 points and the Dodge Durango had 99 points.
To be eligible for the award, vehicles must be "all-new" or "substantially changed" from the previous model. Winners were chosen based on factors like innovation, design, safety, handling, driver satisfaction and value for the dollar. A jury of 49 veteran automotive journalists voted on the vehicles.
North American Truck of the Year nominees were:
Dodge Durango
Ford Edge
Ford Explorer
Honda Odyssey
Hyundai Tucson
Infiniti QX56
Jeep Grand Cherokee
Kia Sorento
Kia Sportage
Lincoln MKX
Mercedes-Benz R-Class
Porsche Cayenne
Toyota Sienna
Volkswagen Touareg