Ford Continues Short-Term Lease Deals, Low Auto Loan Rates in March
Ford is continuing its auto lease deals in March, as well as low and 0 percent auto loan rates on 2010, 2011 and 2012 vehicles and cash back incentives.
Certain remaining 2010 Ford vehicles are being offered with 0 percent auto loan financing in March. Cash rebates are also available on leftover 2010 Ford vehicles for shoppers who prefer to finance through their bank or credit union or pay cash.
Select 2011 Ford models have low car loan rates of 0 to 6.9 percent, depending on the vehicle and length of the loan. In lieu of the low auto loan rates, Ford is also offering customer cash on select 2011 models this month. Some of Ford's commercial vehicles have higher auto loan rate deals than the regular retail offers.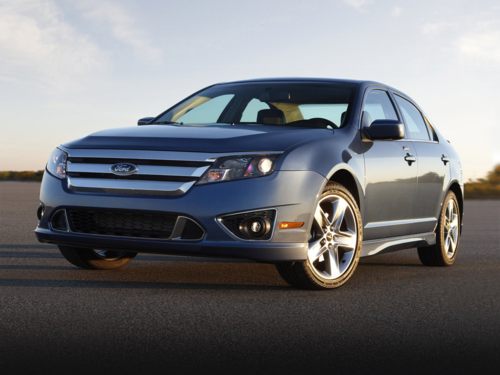 The 2011 Ford Fusion can be purchased with interest-free financing for five years with $1,000 in trade-in cash in March.
A couple 2011 Ford vehicles have 0 percent auto loan rates for 60 months, plus $1,000 in trade-in assistance bonus cash. This offer is good on the 2011 Ford Escape and Fusion.
The 2012 Ford Mustang is available with 1.9 percent financing for 36 months, 2.9 percent for 48 months, 3.9 percent for 60 months and 5.9 percent for 72 months in March.
Auto lease deals are available for two years on nine Ford vehicles in March. The 2011 Ford Edge, Escape, Flex, Explorer, F-150, Fiesta, Fusion, Mustang and Taurus are all included. At less than $200 a month, shoppers can lease the Fiesta and Fusion. The Edge, Escape and Mustang are available in the $200 to $300 a month range. The Flex, Explorer, F-150 and Taurus all fall into the $300 to $359 a month range. You'll need anywhere from $1,829 to $3,878 at lease signing, depending on the vehicle.
Incentives listed are for the southeast region. They may differ depending on where you live. Check Ford's site to find the incentives in your area.