Ford Continues its $1,000 Cash Plus Zero Percent Auto Loans in August
Ford has rolled over its cash plus interest-free financing incentives through August. The 2010 Ford Edge, Explorer, F-150, Flex, Mustang and Super Duty have anywhere from $500 to $1,000 in bonus cash on top of the 0 percent auto loan rate incentive. The length of the car loan at 0 percent varies widely, so check Ford's website to see which vehicle and loan length works best for you.
Most other 2010 Ford models also have 0 percent auto loan incentives this month without the bonus cash. Cash back incentives for those who have their own financing through their bank or credit union or pay with cash are available in August up to $6,000 on select 2010 vehicles. Most of Ford's 2011 models have low auto loan rates or $500 to $2,500 in cash back incentives this month.
The 2010 Ford Ranger (pictured below) has a two-year, 25,000-mile premium maintenance plan in addition to 0 percent financing for up to six years in August. Ford is also offering 24-month leases on the 2010 Edge, Escape, Focus sedan, Fusion and Taurus. The 2011 Ford Mustang has a 36-month lease deal in August.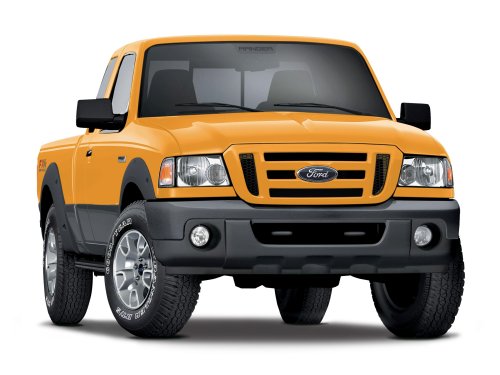 The 2010 Mercury Grand Marquis is available in August with $3,000 off or a 0 percent car loan for 36 months. A 72-month auto loan would have a 5.9 percent interest rate if you need to stretch the payments out. The Mercury Milan sedan is available at 0 percent for 60 months, or 1.9 percent over 72 months. Cash buyers can receive $1,000 off and lessees can lease a Milan for $259 a month for 24 months with $3,000 due at signing.
The 2010 Mercury Mountaineer is either $2,000 off or 0 percent for 36 months. The Mercury Mariner is available with $1,000 cash back or a 0 percent, 60-month auto loan. The Mariner can be leased for $259 a month for 24 months with $2,946 due at signing.
Lincoln is still offering shoppers free maintenance in August. The program covers scheduled maintenance for three years or 45,000 miles. It includes oil changes, tire rotations, vehicle inspections, engine belts and hoses. Lincoln's program also covers wear and tear items, including brake pads and wiper blades, which normally are not covered under a new car warranty.
Lincoln is offering 0 percent auto loan rates for up to 60 months on the MKS, MKZ, MKX and Town Car in August. Or buyers can choose cash back incentives up to $3,000 on select models. Lincoln is also offering 24-month lease deals on its MKT, MKX, MKZ and MKS. You'll need at least $4,000 at lease signing.
Incentives listed are for the southeast region. They may differ depending on where you live. Check Ford's site to find the incentives in your area.