Hyundai Knocks Nissan Off Most Considered Brands List
New car shoppers are considering Hyundai vehicles more, and the brand made Kbb.com's top five most considered automotive brands for the first time ever. Hyundai's move into fifth place knocks Nissan off the list.
Kelley Blue Book's latest Market Intelligence Brand Watch study reveals the top five most considered new car brands as Ford, Toyota, Chevrolet, Honda and Hyundai during the second quarter of 2010.
Kbb.com's Top Five Most Considered Automotive Brands
Ford

29%

Toyota

2

2%

Chevrolet 21%

Honda

20%

Hyundai

13%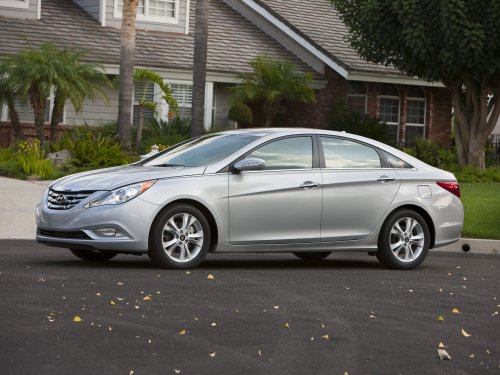 Hyundai's consideration among new car shoppers increased almost six percentage points over the past quarter to make it onto the top five list. Ford remains number one from the previous quarter.
Toyota's brand image and recall crisis has resulted in the automaker losing eight percentage points compared to the same quarter a year ago. Toyota used to be number one on Kbb.com's top five list.
"The latest Kelley Blue Book Market Intelligence findings show how the deck is being reshuffled in the automotive marketplace, with certain brands now holding places in consumer perception that we may not have believed just one or two years ago," said James Bell, executive market analyst for Kelley Blue Book's kbb.com, in a statement. "Ford continues its upward trajectory and Hyundai is truly on a roll. Both brands prove that when you make dynamic, exciting and affordable products that appeal to the new-car shopping masses, consumer perception begins to change and subsequently, sales will follow."
During the second quarter study, Kbb.com said new-car shoppers ranked durability/reliability, driving comfort, fuel efficiency, driving performance and safety (in order) as the top five most important factors they consider while shopping for their next new vehicle.