Ford, Lincoln, Mercury Lower Auto Loan Rates in October
Ford has dropped its car loan rate incentives in October on new 2011 models. Auto loan rates for the 2011 vehicles were higher in September. October shoppers who finance through Ford can take advantage of the lower car loan rates on the new models, which will save them money over the length of the loan.
Ford's Built Ford Tough event continues through October and offers truck shoppers 0 percent auto loans and an additional $1,000 toward your trade-in on the Ranger, F-150 and Super Duty.
Most 2010 Ford cars and SUVs still have five-year, 0 percent auto loans this month. Some 2010 models also have bonus cash combined with the 0 percent car loan incentive. Newer 2011 models have low car loan rates of 0.9 to 8.9 percent, depending on the length of the loan. This is better than what was offered last month, when auto loan rates started at 2.9 percent.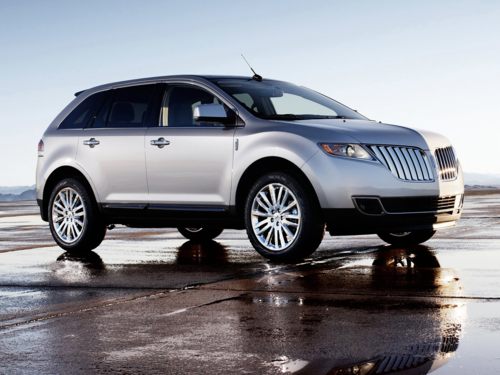 The 2011 Lincoln MKX can be leased for $359 a month for 27 months with $5,116 due at signing.
Ford is also offering customer cash on select models this month in lieu of the low auto loan rates. The 2011 Ford Mustang V6 can be leased for $305 a month for 36 months with $3,129 due at signing in October.
Lincoln is also offering 0 percent, five-year car loan incentives this month and $1,000 in bonus cash on most 2010 models. Lincoln's 2011 models have low auto loan rates varying from 0.9 to 5.9 percent, which start lower than last month's 1.9 percent rate.
Cash back rebates of several thousand dollars are available instead of the low auto loan rate deals. Lincoln is also offering shoppers a limited maintenance plan good for four years or 50,000 miles. The 2011 Lincoln MKS, MKT and MKX all have 27-month leases in October.
All four 2010 Mercury vehicles have 0 percent auto loans for 60 months in October or up to $3,000 in cash rebates.
The 2011 Mercury Milan has 0.9 to 4.9 percent car loan rates ranging from 36 to 72 months, $1,000 cash or a $239 monthly lease deal for 27 months. The 2011 Mariner has the same auto loan and cash back incentives as the Milan and a $219 monthly lease deal for 27 months.
Incentives listed are for the southeast region. They may differ depending on where you live. Check Ford's site to find the incentives in your area.