Ford, Lincoln, Mercury Feature Low Car Loan Rates in September
Ford's "Built Ford Tough" event offers shoppers 0 percent auto loans and an additional $1,000 toward your trade-in vehicle in September. The interest-free financing is good on loans up to five and six years long and runs through Oct. 4.
Most 2010 Ford vehicles are available with five-year, 0 percent auto loans this month. Some 2010 models also have bonus cash combined with the 0 percent car loan. Newer 2011 models have low car loan rates of about 2.9 to 8.9 percent, depending on the length of the loan. Ford is also offering customer cash on select models this month in lieu of the low auto loan rates.
The 2011 Ford Mustang V6 (pictured below) can be leased for $305 a month for 36 months with $3,199 due at signing in September.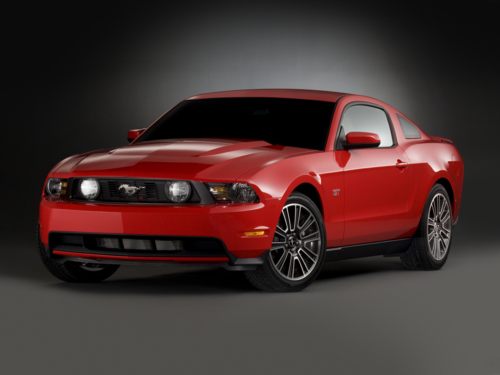 Lincoln is also offering 0 percent, five-year car loan incentives this month and $1,000 in bonus cash on most 2010 models. Lincoln's 2011 models have low auto loan rates varying from 1.9 to 5.9 percent, depending on the length of the loan.
Cash shoppers can take advantage of several thousand dollars worth of cash back incentives in September on select Lincoln vehicles. Lincoln is offering shoppers Ford's extended service plan in September worth $325, which is good for four years or 50,000 miles.
Mercury's 2010 Grand Marquis is available this month with $3,000 off or a 0 percent car loan for 36 months. A 72-month auto loan would have a 5.9 percent interest rate if you need to stretch the payments out. The 2010 Mercury Mountaineer is either $2,000 off or 0 percent for 48 months.
The 2011 Mercury Milan and Mariner have $500 in cash incentives or low auto loan rates for up to six years. Shoppers can also receive up to a $1,000 discount to lease both of these models.
Incentives listed are for the southeast region. They may differ depending on where you live. Check Ford's site to find the incentives in your area.