Ford's 0% Car Loans and Low Lease Rates Should Attract Buyers in June
Ford is offering 0% auto loan incentives on almost every vehicle this month. The 2010 Ford Fusion is available with either $2,000 cash back or $1,000 bonus cash combined with a 0% car loan for 36 months. The 2010 Ford Edge has $3,500 cash back or $500 bonus cash and 0% interest financing for 60 months.
Ford trucks come with some great incentives in June. The Ford Ranger is available for up to 72 months with 0% financing. Buyers of the Ford F-150 and Super Duty can receive $1,000 off and a 36-month 0% auto loan.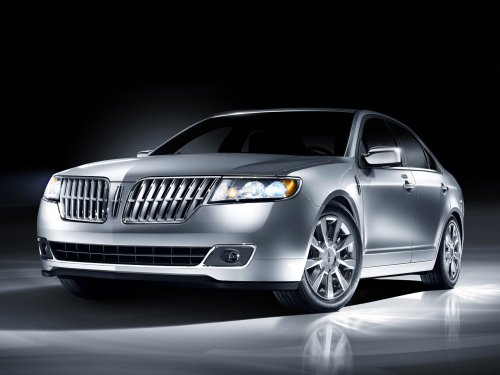 Lincoln is offering 0% auto loans for five years in June on almost every 2010 model, including the MKZ.
Mercury's Grand Marquis is available in June with $3,000 off or a 0% car loan for 36 months. A longer, 60-month auto loan would be at 3.9% for the Grand Marquis. The Mercury Milan sedan is available at 0% for 36 months as well, or $1,000 in cash back. The Milan can be leased for $259 a month for 24 months with $3,234 due at signing. The Mercury Mountaineer comes with either $2,000 off or 0% financing for up to 36 months. Mercury's Mariner is available with $1,000 cash back or a 0%, 36-month auto loan. The Mariner can be leased for $259 a month for 24 months with $2,714 due at signing.
Lincoln is giving buyers 0% auto loan financing for 60 months on the MKS, MKZ, MKX, MKT and Town Car in June. Or buyers can choose cash back incentives up to $3,000 on select models. Lincoln's Navigator SUV has 0% financing for only 36 months. Lincoln is offering several 24-month lease specials in June as well.
Volvo is continuing its safe and secure offer through June. All new models come with a five-year warranty, five-year wear and tear coverage, five-year complimentary factory scheduled maintenance and five years/unlimited miles roadside assistance. Volvo is also offering auto loan incentives as low as 0% for 72 months and discounted lease deals on select models in June.