Ford Model T Celebrates 100th Birthday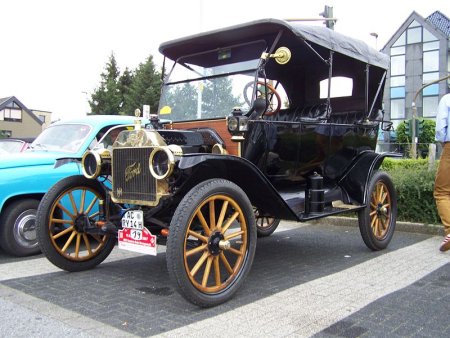 The very first affordable car, the one that launched not only Ford Motor Company's success but also modern mass production, the suburban lifestyle and the American middle class, will be 100 years old Wednesday.
The Model T went on sale Oct. 1, 1908, averaged 15 to 20 miles per gallon and could reach 45 miles per hour. The cars were converted to be used for many different jobs including firefighting, camping, farming and racing.
"I will build a car for the great multitude," said Henry Ford. "No man making a good salary will be unable to own one, and enjoy with his family the blessings of hours of pleasure in God's wide open spaces."
The Model T was the first car designed to be within the reach of average Americans. It started at $850 and dropped to just $250 after assembly lines were introduced. More than 15 million Model T's were made during its 19 year run. It is second only to the Volkswagen Beetle as the best-selling car in history, reports The Wall Street Journal.
In July, members of the Model T Club of America met in Richmond, Ind. to celebrate the car's 100th birthday. More than 800 Model T's were at the celebration, some coming from as far away as Australia.
Edsel Ford II, a descendant of Henry Ford, said the car was so successful because it was "a product that delivered freedom."