Ford Takes Awards For Car and Truck of the Year
If you've been pre-approved for a car loan and now need to figure out which vehicle to purchase, you may want to consider a Ford. The automaker won both of the 2010 North American Car and Truck of the Year Awards.
Ford's year-end sale ends today, offering buyers 0% auto loans and cash back. Ford will announce a new round of incentives this week, which should be good through January.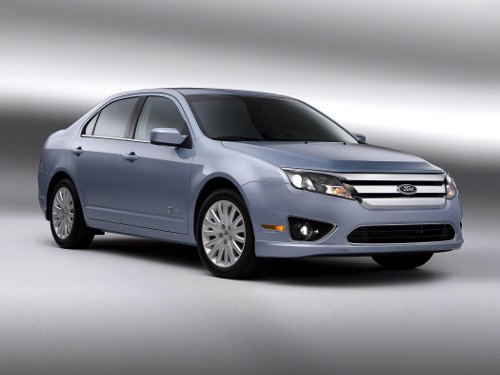 Ford's Fusion Hybrid sedan won for car of the year and Ford's Transit Connect won for truck of the year. This is only the third time in 17 years that one automaker has won both awards. The winners were announced Monday at the North American International Auto Show in Detroit.
"Winning both of these prestigious awards is confirmation that the ONE Ford plan is working, delivering industry-leading products for our customers," said Mark Fields, president of The Americas, in a statement.
To be eligible for the awards, vehicles must be "all-new" or "substantially changed" from the previous model. Winners were chosen based on factors like innovation, design, safety, handling, driver satisfaction and value for the dollar. A jury of 49 veteran automotive journalists voted on the vehicles. Last year's winners were the Hyundai Genesis and Ford F-150.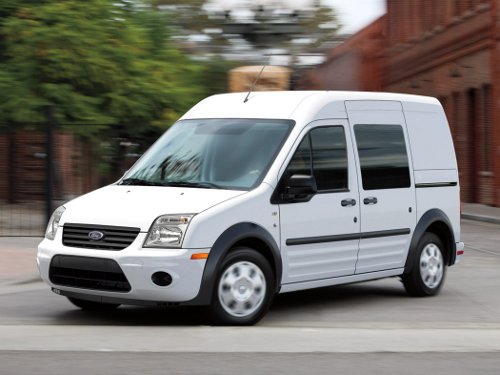 Car of the Year nominees were:
BMW 335d
Buick LaCrosse
Cadillac CTS Sport Wagon
Chevrolet Camaro
Ford Fusion
Ford Fusion Hybrid
Ford Taurus/Taurus SHO
Honda Insight
Kia Soul
Mazda3/MazdaSpeed3
Mercedes/Benz E-Class
Porsche Panamera
Subaru Legacy
Suzuki Kizashi
Toyota Prius
Volkswagen Golf/GTI/TDI
Truck of the Year nominees were:
Acura ZDX
Audi Q5
Cadillac SRX
Chevrolet Equinox
Ford Transit Connect
Honda Accord Crosstour
Land Rover LR4
Lincoln MKT
Subaru Outback
Volvo XC60