Foreign Automaker Incentives For September
Honda – Honda's September incentives haven't changed much from last month. The popular Accord sedan still has a lease special of $199 a month for 36 months with $2,199 due at signing. The lease special is for well-qualified buyers (meaning 720 FICO and above). The Civic and CR-V also have a lease special right now. You can lease a Civic for $179 or $199 a month for 36 months and a CR-V for $239 a month for 36 months. You'll need anywhere from $1,400 to $2,500 at signing.
For those who prefer an auto loan, Honda is offering 2.9% for 36 months or 3.9% for 60 months.
Toyota – Toyota wants to clear out its 2009 and 2008 inventory, and has some good deals to entice buyers. The 2009 Tacoma has 0% auto loan financing for 36 months right now. The 2008 Sequoia, 2008 4Runner, 2009 Sienna, 2008 Solara, 2009 Matrix, 2009 Camry, 2009 Corolla, 2009 Yaris and 2009 Prius also have 0% APR financing for September.
Scion has special lease offers for September. All three models are in the $229 to $275 monthly payment range for 36 months. You'll need just under $1,000 at signing.
Nissan – Nissan is offering $2,000 total savings on the popular 2009 Altima. The 2009 Murano and Rouge have $1,000 in total savings. The Sentra has $2,500 in cash back and bonus cash. Total cash back and bonus cash for other models ranges from $500 to $5,500. It looks like the cash back offers are for the entire month and the bonus cash offers are only good through Labor Day.
Hyundai – Hyundai is offering between $1,000 and $3,000 rebate on select 2008, 2009 and 2010 models. There are no special auto loan incentives listed on its Web site. It says to "see your dealer". There are a few lease specials for September for the Elantra, Genesis and Genesis coupe. The Sonata, Azera and Tiburon also have a valued owner coupon incentive, anywhere from $500 to $2,000.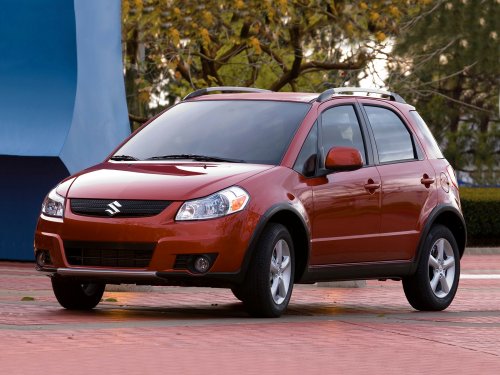 Pick any Suzuki model you like if you're looking for no interest auto loans. Every model has 0% APR financing in September.
Kia – Cash back offers in September range from $1,000 to $3,000 for select Kia models. If you want a 0% interest auto loan, check out the 2010 Forte and 2010 Soul. Every Kia model has some sort of incentive for September, whether it's cash back or no interest financing.
Mazda – Mazda is offering lease specials, low interest auto loans and customer cash for September. Buyers can get up to $4,000 in customer cash, or choose the low interest rates instead. For leases, Mazda has 36-month lease deals on most of its vehicles and a 42-month lease special on the Mazda 3. The Mazda 3's lease deal requires no money down, while the other lease deals require anywhere from $2,794 to $3,464 due at signing.
Mitsubishi – Mitsubishi is offering no interest car loans on its 2010 Lancer Sportback, 2010 Endeavor, 2009 Lancer, 2009 Galant, 2009 Eclipse and Eclipse Spyder, 2009 Outlander and 2008 Lancer Evolution. All are 48-month auto loans. There is also between $1,000 and $3,500 in factory rebates on select models. Only the 2010 Lancer Sportback GTS MT has a lease special for September.
Subaru – Subaru is offering 0% financing on its Impreza and Impreza WRX. Low APR auto loan rates are being offered on most other models. There is cash back on the Outback. Special leases are being offered on the Tribeca, Forester, Outback, Legacy and Impreza. Important to note that all Subaru offers listed on its Web site say they expire August 31. We're not sure if that's a typo. These could be August or September incentives.
Suzuki – Suzuki is offering 0% auto loans on every single model in its line-up. It's for 60 months only and is in lieu of customer cash incentives. Factory customer cash ranges from $2,500 to $4,000 on all models. Suzuki offers an owner loyalty, military and graduate incentive as well.