Foreign New Car Incentives For October
In October, buyers will notice more leasing specials and incentives from the foreign automakers. This could signal a comeback for the leasing industry and provides consumers with another way to finance their new vehicle. There are also several 0% APR auto loan incentives for October across several manufacturers.
Honda – Honda has both low auto loan APR incentives and lease specials in October. The Accord, Civic, Odyssey, Pilot and Ridgeline can be purchased through a car loan with an interest rate of 1.9 or 2.9%, depending on the model and the length of the auto loan. If you prefer a lease, the Odyssey, Insight, CR-V, Civic and Accord all require about $2,000 to $3,000 due at lease signing. The monthly lease payments range from $199 to $299 per month.
All financing incentives are for "well-qualified buyers", which means you need a credit score of at least 700-720 to qualify for the lowest rates. Most of the vehicles with financing incentives are 2009 model year. Only the Civic sedan, Insight and Odyssey have specials on the 2010 versions.
Toyota – The 2010 Corolla and Camry both have auto loan and lease incentives in October. With about $3,000 due at signing, you can lease the Corolla for $149 a month and the Camry for $179 a month, both for 36 months. Both cars have 0% financing on auto loans for 36 months. The Highlander has a lease special for the 2009 model and the Sienna has a lease special for its 2010 version. The Tundra only has a car loan incentive in October, which is 0% APR for 36 months.
Scion has special lease offers during October. All three 2009 models are in the $217 to $261 monthly payment range for 36 months, which is lower than what Scion was offering last month. You'll need just under $1,000 at signing.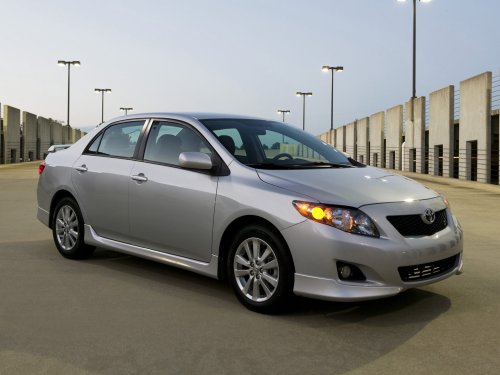 Buyers can choose from a 0%, 36-month auto loan or a $149 monthly lease payment for the 2010 Corolla.
Nissan – Nissan shoppers can lease the 2009 Altima or 2010 Rogue for $199 a month for 39 months. You'll need $2,775 at signing for the Altima and $3,584 at signing for the Rogue. Buyers can also lease the 2010 Maxima, but for $329 a month, with $2,999 due at signing. For those who prefer a car loan, Nissan also has 0% and low interest auto loans on several models as well as cash back in October.
Hyundai – Most of Hyundai's 2009 models have a cash back rebate ranging from $1,000 to $3,000. The 2009 Elantra Touring with a manual transmission has a $239 monthly lease special. For Hyundai's 2010 models, the Accent and Elantra have a $500 rebate, while the Sonata and Veracruz have a $1,000 rebate. There aren't any lease incentives for the 2010 models, but the 2010 Sonata has a $500 valued owner coupon. Hyundai's Web site instructs consumers to see your dealer to find out about car loan rates and incentives.
Suzuki – Suzuki is offering its 0% auto loans again for October. Every 2009 model can be purchased with a no interest car loan for 60 months, in lieu of customer cash incentives. Factory customer cash ranges from $2,500 to $4,000 on all models. Suzuki offers an owner loyalty, military and graduate incentive as well. All incentives are for Suzuki's 2009 model year vehicles.
Kia – Cash back offers range from $1,500 to $3,500 for select Kia models, which is an increase of $500 from last month. If you want a 0% interest auto loan, check out the 2010 Forte and 2010 Soul. Every model except the 2010 Forte Koup has either a cash back incentive or 0% financing incentive.
Mazda – Mazda is offering lease specials, low interest auto loans and customer cash for October. Buyers can get up to $1,5000 in customer cash and a 0% auto loan rate for 36 months on the 2009 Mazda 6, for example. The 2009 RX-8 has a whopping $5,000 in customer cash right now, or a low interest rate. For leases, Mazda has 36-month lease deals on most of its vehicles. All the lease deals require anywhere from $2,774 to $3,464 due at signing.
Mitsubishi – Mitsubishi is offering no interest car loans on most of its 2009 models and some of its 2010 models. All are 48-month auto loans. There is also between $1,000 and $3,500 in factory rebates on the 2010 Endeavor, 2009 Lancer, 2009 Galant, 2009 Eclipse and Eclipse Spyder, 2009 Outlander, 2009 Raider and 2008 Lancer Revolution. The 2010 Lancer Evolution, Lancer Sportback and Lancer have a lease special for October.
Subaru – Subaru is offering 2.9% financing on its 2009 Tribeca, and 3.9% financing on the 2010 Forester, Outback, Legacy, Impreza WRX and Impreza. Subaru has a few lease specials in October on its Impreza, Legacy, Outback, Forester and Tribeca.