GM Offers Lengthy Zero Percent Car Loan Incentives in July
General Motors, like most other automakers in July, is offering 0 percent auto loan rates on most of its vehicles. The thing that makes GM's offer stand apart is that the car loans are up to 60 and 72 months long. Zero percent financing usually is only good for 36-month auto loans. So not only do you get to make interest-free payments on your new GM vehicle, but you can keep your payments low by stretching out the car loan up to six years.
Chevrolet is giving qualified buyers six-year, 0 percent auto loans on its 2010 Impala, Avalanche, Silverado 1500 and Silverado 2500 in July. Five-year, interest-free car loans are available on the 2010 Chevrolet Cobalt Base and LS, Malibu, Corvette (excluding ZR1), HHR LS, Traverse, Tahoe, Suburban and Colorado.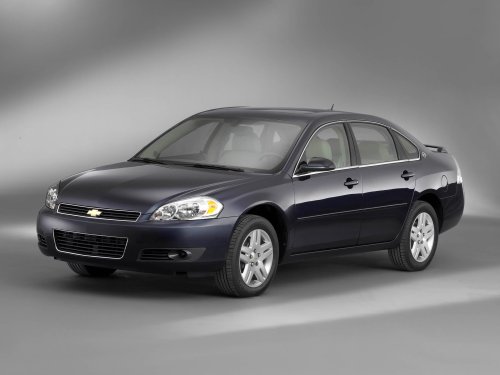 Chevrolet's Impala has a lengthy six-year, 0 percent auto loan rate in July.
Buick's 2010 Enclave SUV can be purchased with a 1.9 percent auto loan for 60 months in July or $1,500 cash back. The Lucerne is 2.9 percent for 60 months. Buick's popular LaCrosse can be leased for $339 a month for 39 months with $2,049 due at signing. Buyers can take advantage of 3.9 percent financing for 60 months on the LaCrosse as well.
GMC is also featuring the five and six-year, 0 percent car loan incentives in July. The GMC Sierra, Yukon, Acadia and Canyon are all included this month. If you have your own financing or pay cash, you can take advantage of up to $7,000 in cash back rebates. The GMC Terrain, Acadia and Sierra also have 39-month lease deals in July.
Cadillac is offering 0 percent auto loans on all its vehicles this month. The car loans are 36 to 72 months in length, depending on the vehicle. Cadillac also has lease deals on all five models in July.
Incentives listed are for the southeast region. They may differ depending on where you live. Check GM's site to find the incentives in your area.