GM Planning Two New Midsize Pickups for 2014
General Motors is planning to get back into the small pickup game, just as Ford and Ram have left the market. GM says that the new pickup from Chevy will be a "lifestyle" pickup while the GMC model will be aimed at small businesses.
Hopefully this isn't another case of GMC's "work trucks" including nothing more than optional cloth seats to differentiate them from the Chevy models, like in the 2014 Chevy Silverado and GMC Sierra.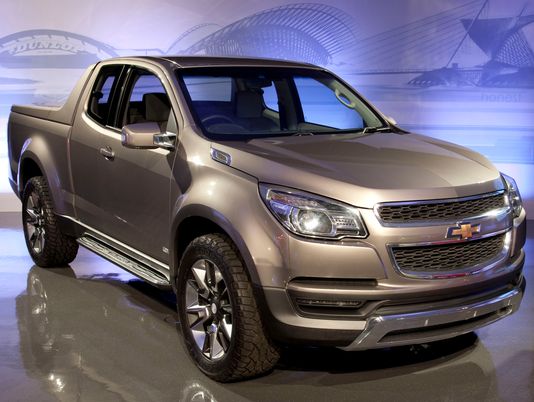 The 2013 Chevy Colorado currently sold around the world.
The GM pickups will launch late next year, coinciding with Ford's new F-150. Ford cancelled the Ranger compact pickup saying that the market for fuel efficient small pickups would be picked up by the F-150's new high-mpg models.
"We are going to have a midsize truck that we launch right down the alley," Mark Reuss, president of GM North America, said. "When they bring out their F-150, we are going to have something no-one else has."
GM stopped production of the compact Chevy Colorado and GMC Canyon last year, and with the Ford Ranger and Ram Dakota also discontinued, there are no American companies offering a small or midsize pickup truck in the United States. Reuss said that the new Gm models would be bigger than the Toyota Tacoma.
Image via USA Today.