Honda Drops out of F1, Audi Leaves American Le Mans
The old adage 'win on Sunday, sell on Monday' has apparently been dismissed by Honda and Audi. Both of the companies have cut back their budgets and are leaving popular racing series. Honda will no longer sponsor a factory team in the immensely popular F1 series and Audi is leaving the American Le Mans Series to focus on its other racing campaigns. Both companies have cited the global downturn in sales over the past few months and the resulting need to cut spending as the reason behind their decisions.
It makes sense for Honda, a company that focuses on small economy cars, to drop its F1 team. F1 insiders have said that the series has become unsustainably expensive.
One insider told MSNBC
that Honda is probably spending $2.94 million a year on F1. Honda is looking for a buyer for the team, so if you've got some extra cash sitting around, give them a call.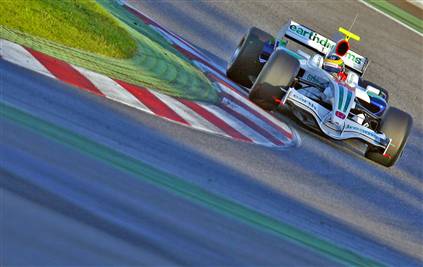 A Honda F1 car piloted by Bruno Senna testing in Spain.
It is a well known fact that the technology created for racing finds its way to street cars. Audi is famous for its all-wheel drive systems, which were developed for rally racing. Likewise, Audi says its current dedication to diesel engines in racing has benefited consumers in the form of high performance, high gas mileage diesel vehicles.
So is Audi's move to end their factory involvement in American Le Mans a smart one? What happens the next time they want to bring some new technology from racing to street cars?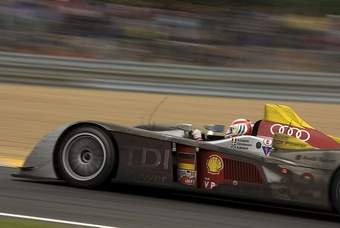 It may not be pretty, but the diesel Audi dominated the American Le Mans Series.
Honda F1 picture via MSNBC. Audi ALMS picture via Autoweek.