Honda Features No Money Due at Lease Signing Incentives in December
Honda is celebrating its Happy Honda Days event in December by offering low auto loan rates and sign and drive lease incentives.
Honda's car loan rate deals of 0.9 or 1.9 percent are available on most models in December. Higher interest rates are available for longer car loan lengths. For example, the 2011 Accord Sedan is 0.9 percent for 24 to 36 months or 1.9 percent for 37 to 60 months.
At 0.9 percent for up to 60 months, shoppers can purchase the Accord Coupe, Accord Crosstour, Accord Sedan, Civic Coupe, Civic GX, Civic Hybrid, Civic Sedan, Civic Si Coupe, Civic Si Sedan, CR-V, Fit and Insight. The Element and Ridgeline are available at 1.9 percent for 36 months, and the Pilot is 0.9 percent for 36 months.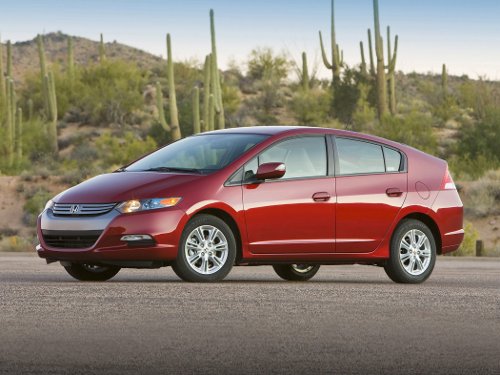 The 2010 Honda Insight can be leased for $210 a month with no money due at signing in December.
In December, Honda's 36-month, $0 due at lease signing deal is good on the Accord Crosstour, Accord Sedan, Civic Sedan, CR-V, Fit, Insight, Odyssey and Pilot. You still have to pay tax, title and fees. Monthly lease payments range from $190 to $380.
By putting a few thousand dollars down on these same models, your monthly lease payments will be lower. For example, the Honda Odyssey minivan with $0 at lease signing is $360 a month. With a down payment of $1,999, you can lease the Odyssey for only $319 a month. Both lease options are available to fit your monthly budget and your down payment preferences.
Incentives listed are for the southeast region. They may differ depending on where you live. Check Honda's site to find the incentives in your area.