Honda's Sign and Drive Lease Incentives Good on Accord Coupe, Sedan in October
Honda has scaled back its new car incentives a bit in October, but is still offering low auto loan rates and no money due at signing lease deals.
Honda has auto loan rates of 0.9 or 1.9 percent this month. This is better than the 0.9, 1.9 or 2.9 percent Honda offered in September. Your credit score needs to be about 720 or higher to get these rates.
At 0.9 percent for up to 60 months, shoppers can purchase the Civic Coupe, Civic GX, Civic Hybrid, Civic Sedan, Civic Si Coupe, Civic Si Sedan and Fit.
At 1.9 percent for up to 36 months, consumers can buy the Element, Odyssey or Pilot. For 60 months at the same 1.9 percent auto loan rate, the Accord Coupe, Accord Crosstour, Accord Sedan, CR-V, Insight and Ridgeline are available.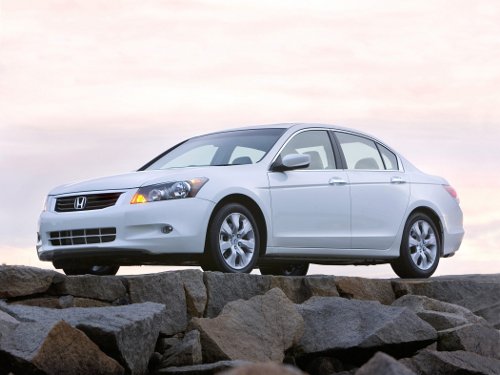 The Honda Accord Sedan can be leased with no money due at signing in October.
Honda's no money due at lease signing incentives in October are available for 36 months only on the Accord Coupe and Accord Sedan. You still have to pay tax, title and fees. Monthly lease payments cost $250 for the sedan and $280 for the coupe.
By putting a few thousand dollars down on these same two models, your monthly lease payments will be lower. For example, the Honda Accord Coupe with $0 at lease signing is $280 per month. With a down payment of $2,599, you can lease the same car for only $199 per month.
In October, there are also 36-month lease incentives on the Accord Crosstour, Civic Sedan, CR-V, Fit, Insight, Odyssey and Pilot. You'll need anywhere from $1,400 to $3,000 at lease signing. Monthly lease payments range from $159 to $309.
Incentives listed are for the southeast region. They may differ depending on where you live. Check Honda's site to find the incentives in your area.