How Much Money Can You Save With Chrysler's Employee Pricing Plus Plus?
Chrysler announced its Employee Pricing Plus Plus incentive on Friday. Starting today, you can buy most Chrysler cars for the employee price, plus an additional discount, plus a low interest rate car loan (0% in many cases). Chrysler must have been worried about people sleeping at dealerships Sunday night, because it didn't release the official cash-back incentive amount for each vehicle until today.
Each Chrysler brand's Web site has a full list of the discounts available through Chrysler's Employee Pricing Plus Plus incentive.
For a breakdown of Chrysler's incentives, click here.
For Dodge's incentives, click here.
For Jeep's incentives, click here.
Please form an orderly line. No pushing or shoving please.
It looks like the $6,000 off that Chrysler promised included the employee pricing and the $1,000 cash back buyers will receive for getting their car loan through Chrysler Financial, which is a bit of a disappointment. Still, there are some great deals to be had through this incentive.
The highest cash back amounts are found on the 2008 Jeep Grand Cherokee and 2008 Chrysler 300C, which come with $4,500 cash back. The 2008 Chrysler Sebring Convertible is available with $4,000 cash. The best deal being offered right now is the 2008 Dodge Dakota Crew Cab, which can be had with $4,250 off the price. That's almost 20% off without factoring in the employee pricing discount.
The biggest let down of the incentive is that Chrysler Financial's 0% financing isn't available on all models. This means that it's still important to shop around for your car loan. Many local credit unions have partnered with Chrysler to be included in the $1,000 bonus cash for buyers who get their car loan through an approved credit union. Make sure you know if your credit union is approved before you decide on a loan.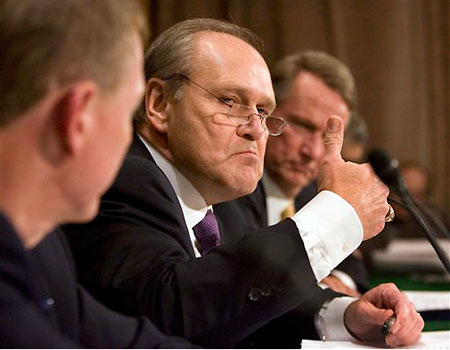 Chrysler CEO Bob Nardelli thinks it's great that you're thinking about buying one of his company's cars.