Hyundai Can't Keep Up With Demand for 2012 Elantra
Hyundai says that the 2012 Elantra's sales won't grow as much as they did last year, thanks to production hitting the maximum capacity at its Montgomery, Alabama plant. Elantra sales grew by 41% last year, a very impressive number that Hyundai may have met if the company had been able to increase production to meet demand.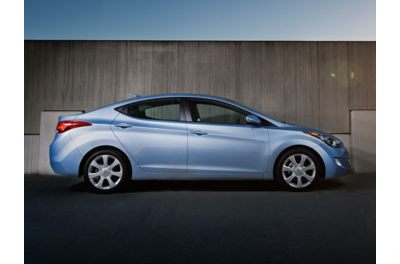 "Growth will be capped only because of production capacity," Hyundai's executive vice president of national sales Dave Zuchowski told Bloomberg.
Elantra sales will be very close to last year's 186,361, but the growth won't be as impressive because the Alabama plant is already building as many cars as it can. The manufacturing plant, which makes the Sonata in addition to the Elantra, produced 338,000 vehicles last year, 10 percent more than its official capacity.
With the Elantra selling so well, thanks in part to earning the car of the year award at the Detroit Auto Show earlier this month, don't expect any great incentives in the coming months.