Hyundai Genesis and Ford F-150 Take Top Honors in Detroit
Every year at the Detroit Auto Show, 50 automotive journalists from the United States and Canada vote on the Car and Truck of the Year. Vehicles eligible for the award have to be either completely new models or substantially redesigned for the 2009 model year, according to CNNMoney. This year, the committee picked the Hyundai Genesis and Ford F-150 as the best.
Out of more than 50 eligible models, three finalists were selected for Car of the Year and three for Truck of the Year. The Hyundai Genesis faced stiff competition from the Ford Flex and Volkswagen Jetta TDI diesel sedan. The F-150 beat out Dodge's new Ram 1500 and the Mercedes-Benz ML320 BlueTEC diesel SUV.
With the Genesis, Hyundai is aiming at buyers of the BMW 3 Series and Mercedes-Benz C-class. The Genesis is priced to compete in the entry level luxury segment, but is much larger than anything else in its price range. The Genesis is about the same size as a BMW 7 Series, but its starting cost is less than half the BMW's. Hyundai will add a Genesis Coupe to its lineup this spring.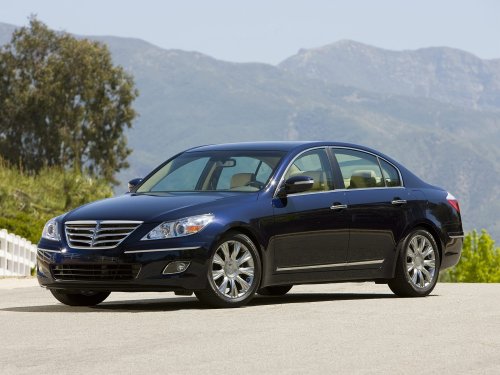 2009 Car of the Year Hyundai Genesis.
Consumer Reports also liked the Hyundai Genesis. The Korean sedan was ranked highest in Consumer Reports' upscale sedan category.
The Ford F-150 is the world's best-selling vehicle. Ford's F-series of pickup trucks has been around since 1948. The 2009 model marks the 12th generation of America's favorite truck. The 2009 Ford F-150 was designed to maximize fuel economy and comfort without alienating commercial and industrial buyers.
The 2009 Dodge Ram, which was beaten out by the F-150 for Truck of the Year, was designed to appeal to recreational truck buyers who use their trucks for commuting and fun, but not necessarily for work.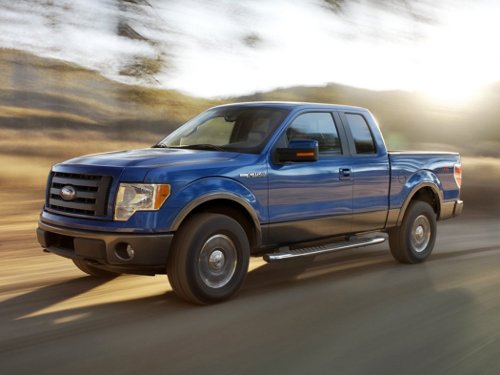 2009 Truck of the Year Ford F-150.