Scaled-Back Detroit Auto Show Showcases Some Stunners
As automakers across the globe cut back financially, they still worked with the budget they had to show off their new cars at the North American International Auto Show in Detroit yesterday and today. The show doesn't open to the public until Sat., Jan. 17, but the press has been covering all the new vehicles and show-stoppers.
Although most of the glitz and glam of previous auto shows is non-existent, automakers, especially the Big Three, are trying hard to show buyers why they should be given another chance.
GM had a parade of its new and future cars led by Michigan Governor Jennifer Granholm,
FOX News reports
. GM employees held signs saying "here to stay", "game changer" and "we're electric" to help cheer on their company and applauded and cheered as the cavalcade of vehicles drove through the Cobo Center.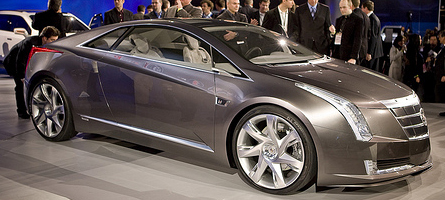 GM's highlights include the Cadillac Converj concept (pictured above), a two-door luxury coupe designed to use the extended range electric power train from the Chevy Volt, and the Chevrolet Spark, a 40 mpg subcompact.
"I know the media don't report on this a lot because it's not the politically correct thing to say, but it is true that ever since gasoline got back down to under $2 a gallon, in relative terms full size trucks and V-8s have been a much bigger part of the mix again and small cars have been very difficult to sell," Bob Lutz, GM's Vice Chairman of Global Product Development, told FOXNews.com.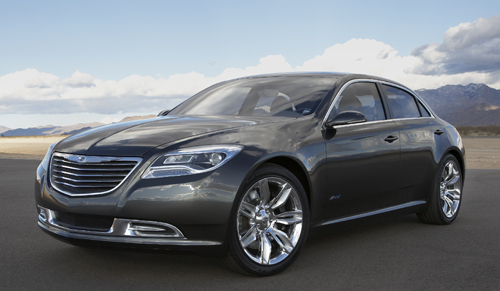 Chrysler unveiled its three new battery-powered concepts and said that one of them would be on sale in 2010. No report yet on which one. Chrysler also showed the press its new 200C EV Concept (pictured above), which should be a direct competitor to Chevy's Volt, if it gets produced.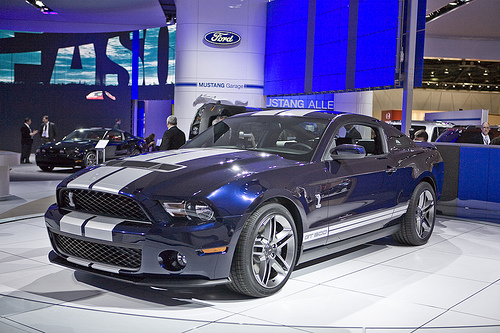 Ford showed off its new 540-hp Mustang Shelby GT500 (pictured above) and its restyled Ford Taurus. Ford's F-150 pickup took North American Truck of the Year honors.
In case you have an unlimited bank account, you might be interested in Mercedes-Benz's show-stopper, the $1 million, 650-hp SLR McLaren Stirling Moss (pictured below). The car has no roof or windshield and is only available in Europe.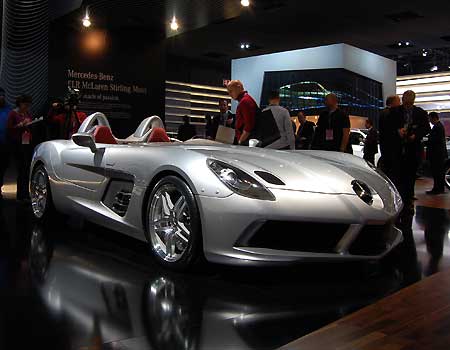 Cadillac, Chrysler and Ford pictures via cars.com. Mercedes-Benz picture via FOXNews.com.