Hyundai Matches $1,000 Incentive, But Only Through Monday
Hyundai is matching GM and Ford's incentive with its own $1,000 rebate. Chrysler is thinking about a similar incentive as well.
Hyundai, who originally said it would not offer an incentive to entice wary Toyota owners to its vehicles, changed course Friday when the Asian automaker announced its rebate. The catch is that Hyundai's $1,000 incentive for U.S. Toyota owners is only good through Monday. Also, it's only good toward the purchase of a Sonata, Elantra (pictured) and Elantra Touring.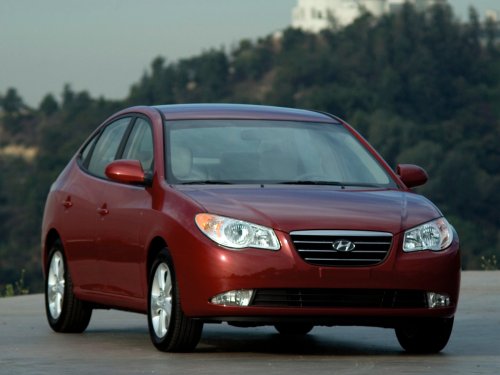 "Our dealers thought this would help in their sales effort," said Chris Hosford, a Hyundai spokesman.
GM's $1,000 incentive for Toyota owners lasts through the end of February. Ford's $1,000 rebate also applies to Honda and Acura owners and is also good through the end of February.
Chrysler Group said Friday it is considering an incentive for Toyota owners, but won't announce anything until next week.
Honda said it has no plans to match the incentives for its U.S. customers, The Detroit News reports.
"We will not react in a predatory way toward either Toyota or Toyota customers," John Mendel, American Honda Motor Co.'s executive vice president, said.