Hyundai Says its Early CARS Incentive is a Big Hit
It seems as if Hyundai's decision to start its CARS incentive program early is paying off for the automaker.
Hyundai was the first automaker to start honoring the government's CARS (Cash for Clunkers) program on July 2 and says it has accounted for seven percent of its sales in the first week.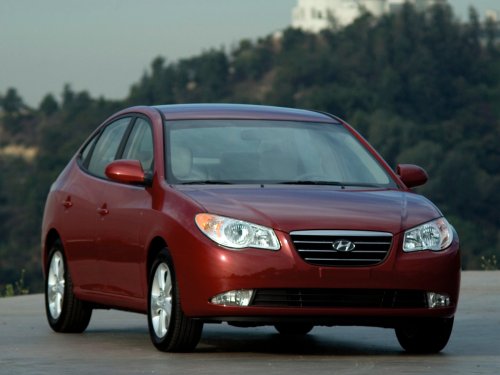 "The early response we're seeing demonstrates the CARS program is working, with inefficient gas guzzlers being traded-in for fuel-efficient Hyundai models," said John Krafcik, president and CEO, Hyundai Motor America. "We expect overall sales from this program to grow as consumer awareness increases – it should surpass ten percent of our retail sales this month."
Hyundai's Elantra (pictured) was the most popular choice for buyers taking advantage of the CARS program, making up 41 percent of Hyundai's sales. Hyundai said in a statement that 32% of the trade-ins buyers brought in were Ford vehicles, and 23% were Dodge. Lexus, Jaguar and Mercedes-Benz were also popular clunker trade-ins at Hyundai dealerships.
Hyundai is offering buyers the full rebate ($4,500) if they trade-in their gas guzzler and take advantage of the CARS incentive early. Hyundai's CARS incentive can be used with all other manufacturer incentives and auto loan options.