smart USA Starts its CARS Program Early
Following Hyundai, smart USA is also starting its CARS incentive early. The CARS (Cash for Clunkers) legislation won't go into effect until late July, but automakers are offering the program early to car buyers who have been waiting for the incentive to purchase a vehicle.
Under the "smart USA Advance Program", the automaker will advance the credit/rebate to dealers when an eligible vehicle is traded-in with the purchase of a smart fortwo. Essentially, smart USA is advancing the money up-front to the dealers so they can pass along the rebate to consumers. When the bill goes into effect, the government will then give that money back to smart USA.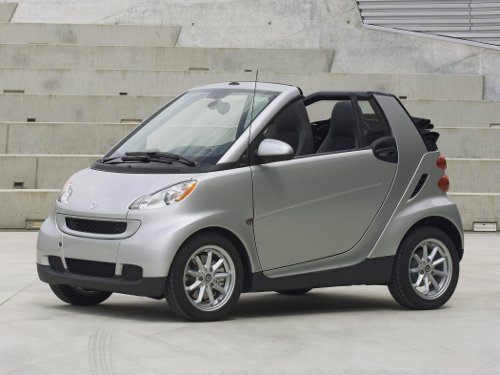 "Based on the incredible consumer interest to our industry-leading, $99 per month special financing offer, we felt the next logical step was to allow consumers to begin taking advantage of the CARS program immediately," said Dave Schembri, president, smart USA.
With smart USA's incentive, buyers who take out an auto loan for their vehicle will pay $99 per month for 35 months. At the end of the 35 months, there will be a lump sum payment due. This auto loan is similar to a lease-like loan.
Because it is a car loan, the buyer will own the vehicle at the end of the financing period and will have the option of using the vehicle's residual value toward the final lump sum payment, smart USA said in a statement.
The smart fortwo is expected to receive the $4,500 maximum credit allowed under the CARS program since it has a combined fuel economy rating of 36 mpg.