GM's Done With Bankruptcy – What's Next?
New GM has made it through Chapter 11 bankruptcy in 40 days, officially emerging early Friday morning. Following Chrysler's path through the restructuring process, GM has cut brands, employees and factories.
GM's goal is to be leaner and more profitable so it can sustain long-term viability, especially as it tries to make a comeback in a tough sales and auto loan climate.
"Today marks a new beginning for General Motors, one that will allow every employee, including me, to get back to the business of designing, building and selling great cars and trucks and serving the needs of our customers," CEO Fritz Henderson said in a statement Friday. "Business as usual is over at GM."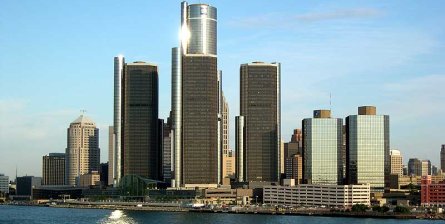 Once the shining star of the Detroit Big Three, GM is hoping to make a big comeback now that it is emerging from Chapter 11 bankruptcy.
More casualties of GM's bankruptcy include axing several top executives, hundreds of employees and closing more plants.
GM's debt is now down from $176 billion before bankruptcy to $48 billion, the Wall Street Journal reports.
Only four vehicle brands remain (Chevrolet, Cadillac, GMC and Buick) as part of the new GM. Pontiac will shut-down and Hummer, Saturn and Saab will likely be sold.
New GM is expected to have about 68,500 employees by the end of 2009, down from 91,000 at the end of 2008. By the end of 2010, GM will operate 34 assembly, powertrain and stamping plants, down from 47 in 2008, the Detroit News reports.
Bob Lutz announced his retirement from GM recently, but now will come back to head the marketing and communications department.
"I am pleased to announce that we are 'unretiring' Bob Lutz so he can fill this important position in the new GM," Henderson said. "He has a proven track record of unleashing creativity in the design and development of GM cars and trucks. This new role allows him to take that passion a step further, applying it to other parts of GM that connect directly with customers."
GM has received $50 billion in federal aid to help it get through the Chapter 11 restructuring process. With the aid, or investment, the U.S. government now owns a 60.8% stake in the company.
"It's an exciting day for General Motors," Henderson said. "We will work hard to repay the trust and the money that so many have invested in GM."