I Woke Up In a New Stingray – Ace Hood Picks Up a Corvette
Ace Hood is still hustling hard, and while he might wake up in a Bugatti, he's spending his nights in a new Corvette Stingray.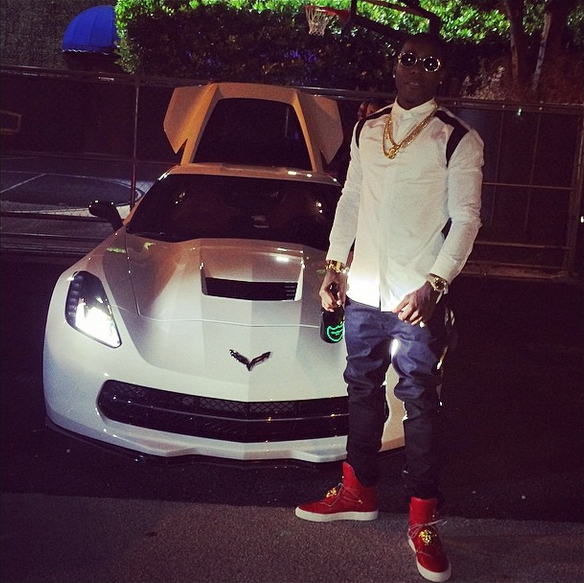 Ace Hood posted this picture to Instagram of his new white Chevy Corvette Stingray. It's not as expensive as a Bugatti, or as fast (only 460-horsepower to the Bugatti Veyron's 1,300-hp) but it is better looking and the operating costs are much lower. That's important when you want to stay rich without hustling your whole life, so let's applaud Ace Hood on his frugal supercar decisions.