Incentives Still Tempting After Cash For Clunkers
Now that the government's CARS program has ended, car shoppers who didn't trade-in a clunker may be wondering what incentives manufacturers are offering. Here's a brief list of current rebates, incentives and financing deals.
Ford – Ford is still offering 0% financing on auto loans plus up to $1,500 cash back on 2009 models. On 2010 models, Ford is offering 0% car loans plus up to $1,000 cash back. This offer is good on Ford, Lincoln and Mercury vehicles but not on Volvo models. Ford's incentives end Monday, Aug. 31.
General Motors – GM's Summer Event offers buyers a sale price plus cash back on most 2009 models. Clearly, the biggest cash back amounts are being offered on Hummer models. In general, the cash back amount ranges from about $1,500 to $5,500. Each model is being discounted as well, across all brands.
The cash back discounts are even larger on 2008 models. On a 2008 Hummer H2, for example, GM is knocking a few thousand off the MSRP then giving buyers $7,500 cash back. Expect the more popular models, like the Chevy Malibu, to have smaller discounts and incentives. There's no date mentioned on GM's Web site as to when these incentives expire, but expect new ones at the beginning of September.
Chrysler – Chrysler, like most manufacturers, is having its summer clearance sale right now. Chrysler is offering customers cash allowance and bonus cash allowance on most 2008 and 2009 models. Chrysler says it is offering low APR financing, but doesn't mention the auto loan rate.
The combined cash rebates add up to $6,000 on some models. The 2008 Sebring convertible and 2008 Jeep Commander Sport have an $8,500 cash rebate right now. Similar cash rebate offers apply to all three brands (Dodge, Jeep and Chrysler).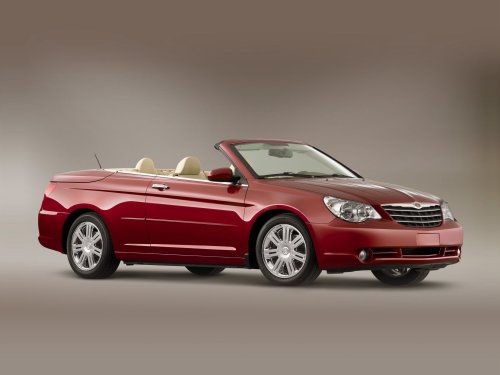 Buyers can get a whopping $8,500 cash rebate on the 2008 Chrysler Sebring convertible right now.
Honda – The 2009 Honda Clearance is going on right now. Honda buyers can take advantage of 2.9% to 3.9% financing on auto loans through American Honda Finance Corp. The car loan rate depends on how long the loan term is and is subject to credit approval. Honda is also offering special lease deals for 36 months with generally a couple thousand dollars due at signing. These offers are currently available on the Accord, Civic and CR-V.
Toyota – Toyota is offering 0% APR financing on 36, 48 or 60 month car loans for select models. Toyota is also offering special lease deals with a minimum amount due at signing, usually a couple thousand dollars. There is also cash back on about four models, ranging from $1,000 to $1,500. Scion is offering only special lease deals right now. Buyers will have to put down about $1,000 to lease a Scion. Toyota incentives run through Monday, Aug. 31.
All incentives listed are for the Southeast Florida region. Incentives may vary by region. Go to each manufacturer's Web site to see what is being offered in your area.