Cash For Clunkers Causes Buyer's Remorse For Some
For more than 600,000 consumers, the cash for clunkers rebate was hard to pass up. Receiving up to $4,500 from the government to trade-in an older, gas-guzzling vehicle to put toward a new, fuel-efficient car was a great deal, as some of the clunkers were only worth a few hundred dollars.
Now that all these buyers have taken on an auto loan or lease payment, some are regretting it.
In a new survey of nearly 1,000 CARS (cash for clunkers) participants, 17% say they have some or serious doubts they should have made the new-vehicle purchase, according to CNW Research.
The main reason for the buyers' remorse is that they now have a $275 to $350 monthly car loan payment that they didn't have before. This new monthly expense could negatively impact the total family budget more than expected before buying the new vehicle, the survey participants said.
Normally, buyers' remorse affects about 6 to 8% of new-vehicle buyers within a month, according to CNW Purchase Path research.
Maybe the rebate deal was too good to pass up, or consumers were concerned about the effect of the older cars on the environment or they didn't want to keep repairing their older vehicles any more. Whatever the reason, more than 600,000 people took advantage of the government cash for clunkers program and bought new vehicles. Now some are wishing they didn't.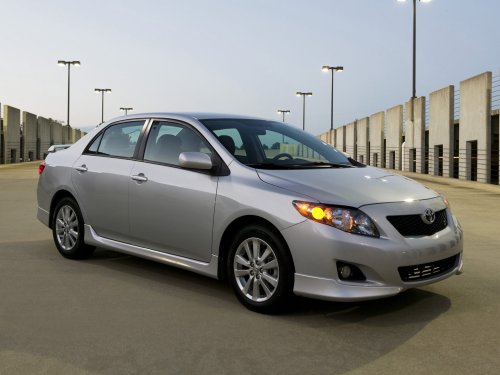 The appeal of a shiny, new car, like this Toyota Corolla, one of the popular cars bought during cash for clunkers, is hard for some to pass up. Now some are worried they won't be able to afford the monthly car loan payments.